Starting in June 2018, about 10 months after the game's release, Garena Free Fire introduced a tier-based system, the Elite Pass, to the game. Players like you can earn many exclusives at each level. And since then, a brand new Elite Pass has been introduced with each new season that usually lasts a month, then comes back with another new Elite Pass.
But, as time goes by, with a new season rolling out a new Free Fire Elite Pass, the old ones becomes rare, and new players are more interested in seeing those old Elite Passes. And might be you can also be one of them, so here in this article, we are going to compile the Free Fire All Elite Pass bundle list from season 1 until now.
Garena Free Fire All Elite Pass List:-
Season 1: Kitsune (June 2018)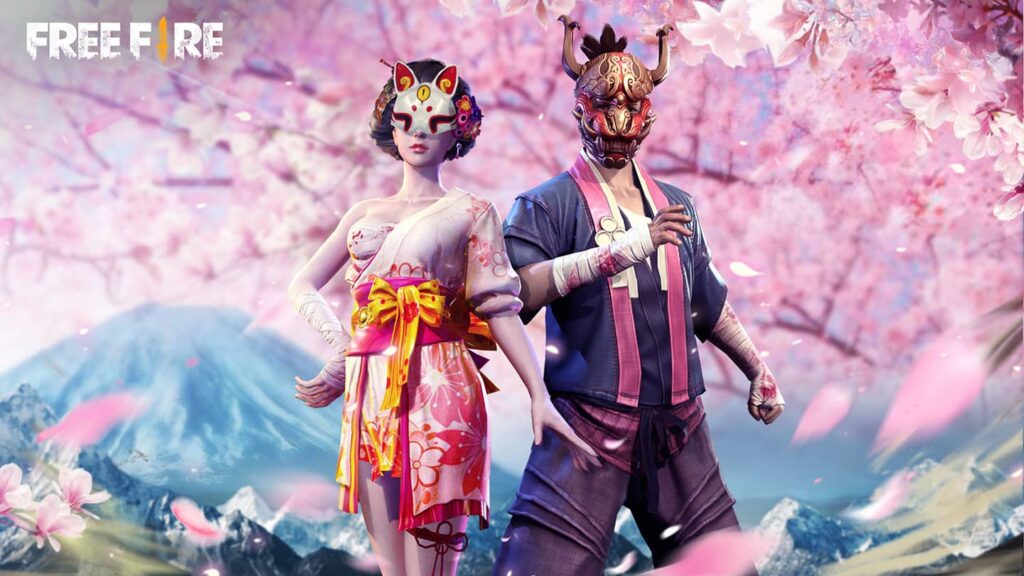 Introduced in June 2018, Kitsune was the first Elite Pass of Free Fire. The game was not that popular at the time, being only a small part of the current player base, and the concept of the Elite Pass was also new. That's why many people didn't show interest in buying this season 1 elite pass. Therefore, Season 1 Bundle Sakura Blossoms turned into the most rarest bundle in Free Fire as well as it's special rewards also.
As Kitsune was first EP, only 175 badges were needed to complete the pass at the time, compared to now. Although, due to high demand, sometimes before, FF Season 1 Elite Pass again arrived in the Royale section of the game.
Season 2: Hip Hop (July 2018)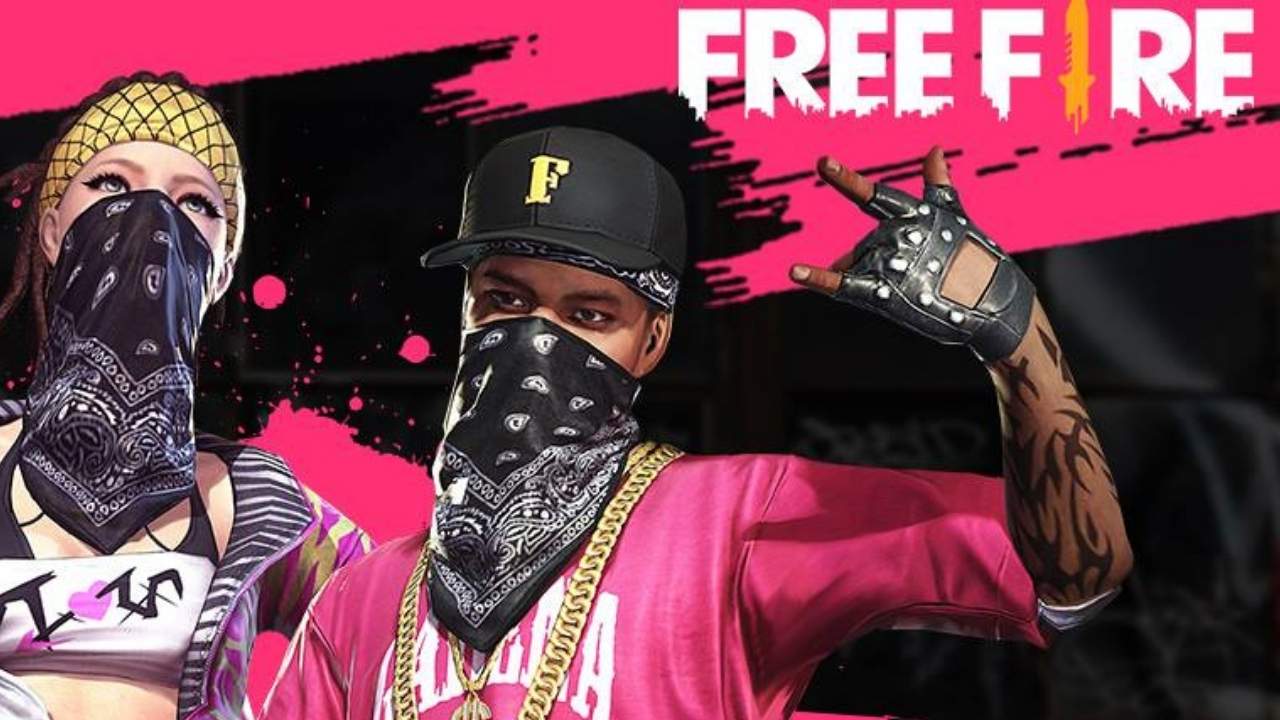 Another rarest Elite Pass bundle in Free Fire was the second elite pass, Hip Hop, which was introduced in July 2018. And as the concept of Elite Pass was new at that time, many players were confused about this pass even at that time because they thought that all Elite Passes in Free Fire were only for one time, so many people did not bought it. And along with the season 2 Elite Pass, Garena also increased the badge requirement from 175 to 200 to complete the pass.
Season 3: Doomsday Madness (August 2018)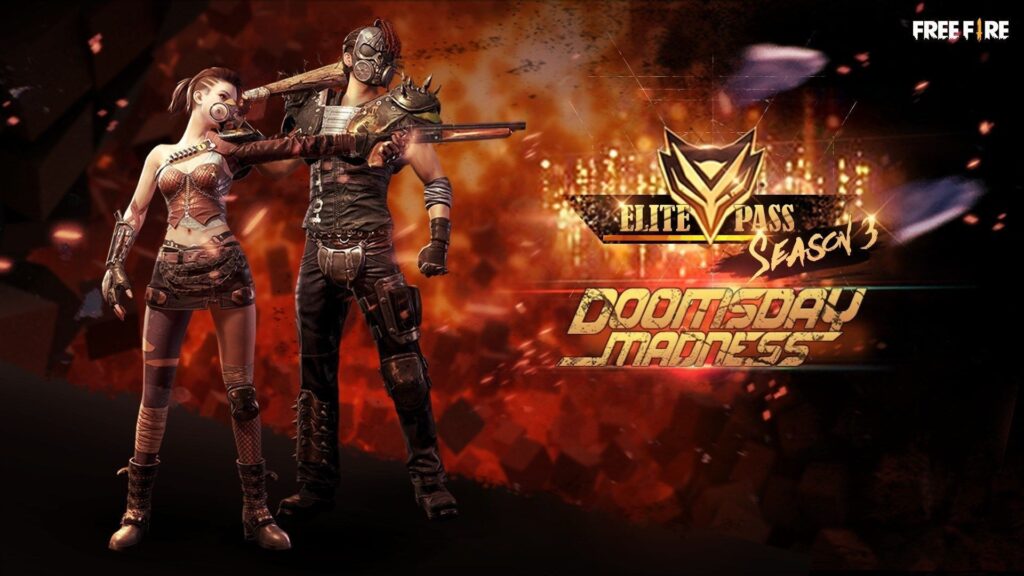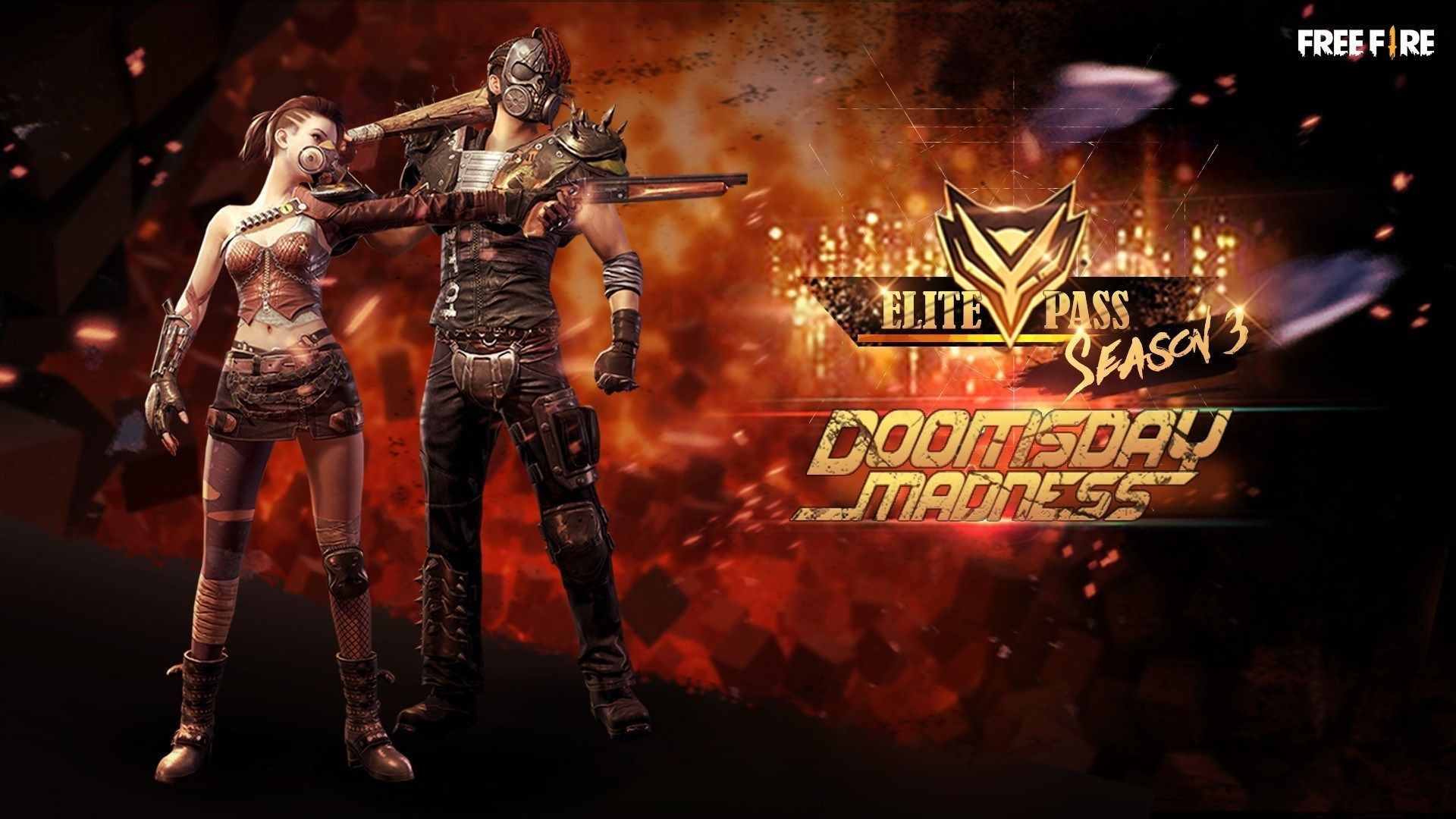 With the start of Season 3, the third Elite Pass of Free Fire, Doomsday Madness, arrived in August 2018. This was the first ever Elite Pass in which we could also take surfboard skins. And the main theme of the season 3 elite pass was apocalyptic wasteland-like costumes and skins, based on the Mad Max style.
This time, Free Fire again changed the badge count to 225 to complete the new season elite pass, like the 2nd elite pass, and this was the final change as it remains an honour to this day.
Season 4: Royal Revelry (September 2018)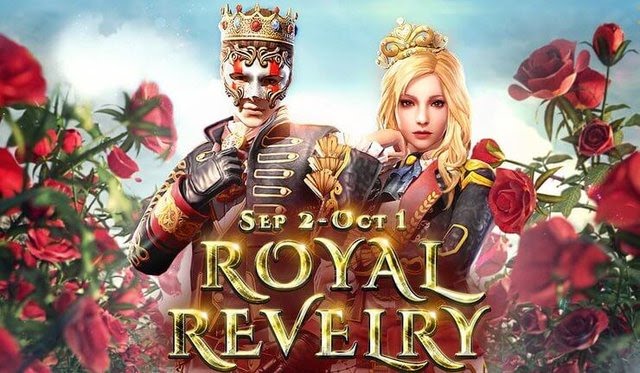 Next on the list of Free Fire Elite Passes was fourth Elite Pass, Royal Revelry, which brought a royal theme to the game, with Ceremonia Real Skins and Look Like a Royalty that allowed players to dress up as the King and Queen with exclusive bundles.
Season 4 Elite Pass in Free Fire was probably 1st Elite Pass for those who could get 35% off on just 400 diamonds from the start.
Season 5: Pirates Legend (October 2018)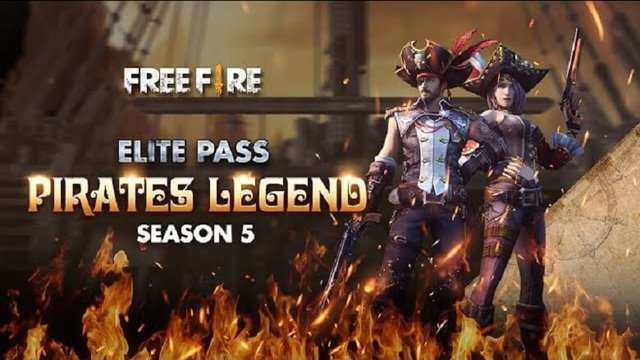 Pirates Legend was the 5th Elite Pass of Free Fire, which was introduced in October 2018. It brought the pirate theme into the game with its many pirate-inspired items such as hats, clothing, and weapons that are very similar to what you've seen in movies and games with pirates before. And it's exclusive bundle gives you a chance to dress up like a pirate.
Overall, the Free Fire season 5 elite pass gives you the feel of Pirates of the Caribbean movie.
Season 6: Arcade Mayhem (November 2018)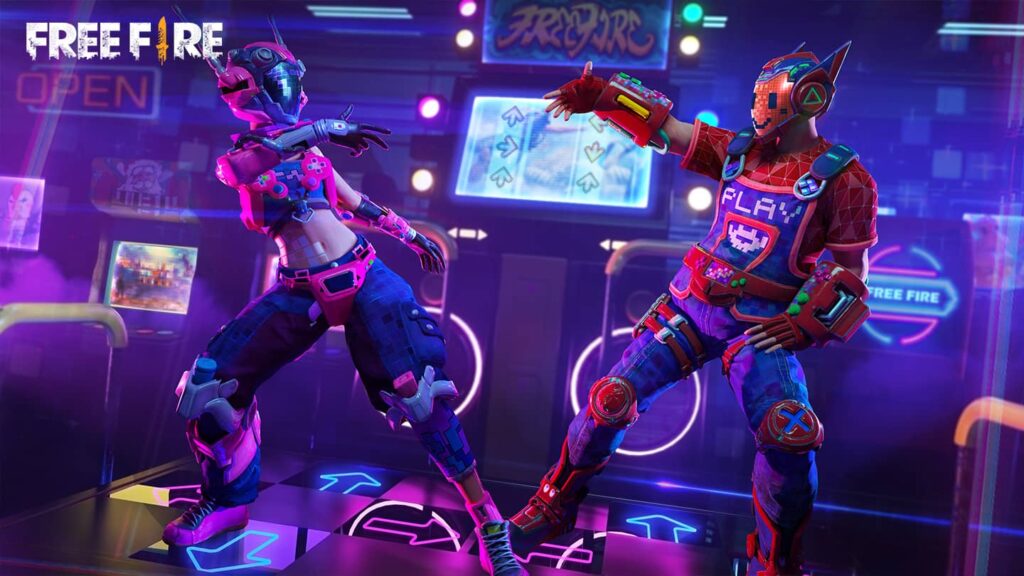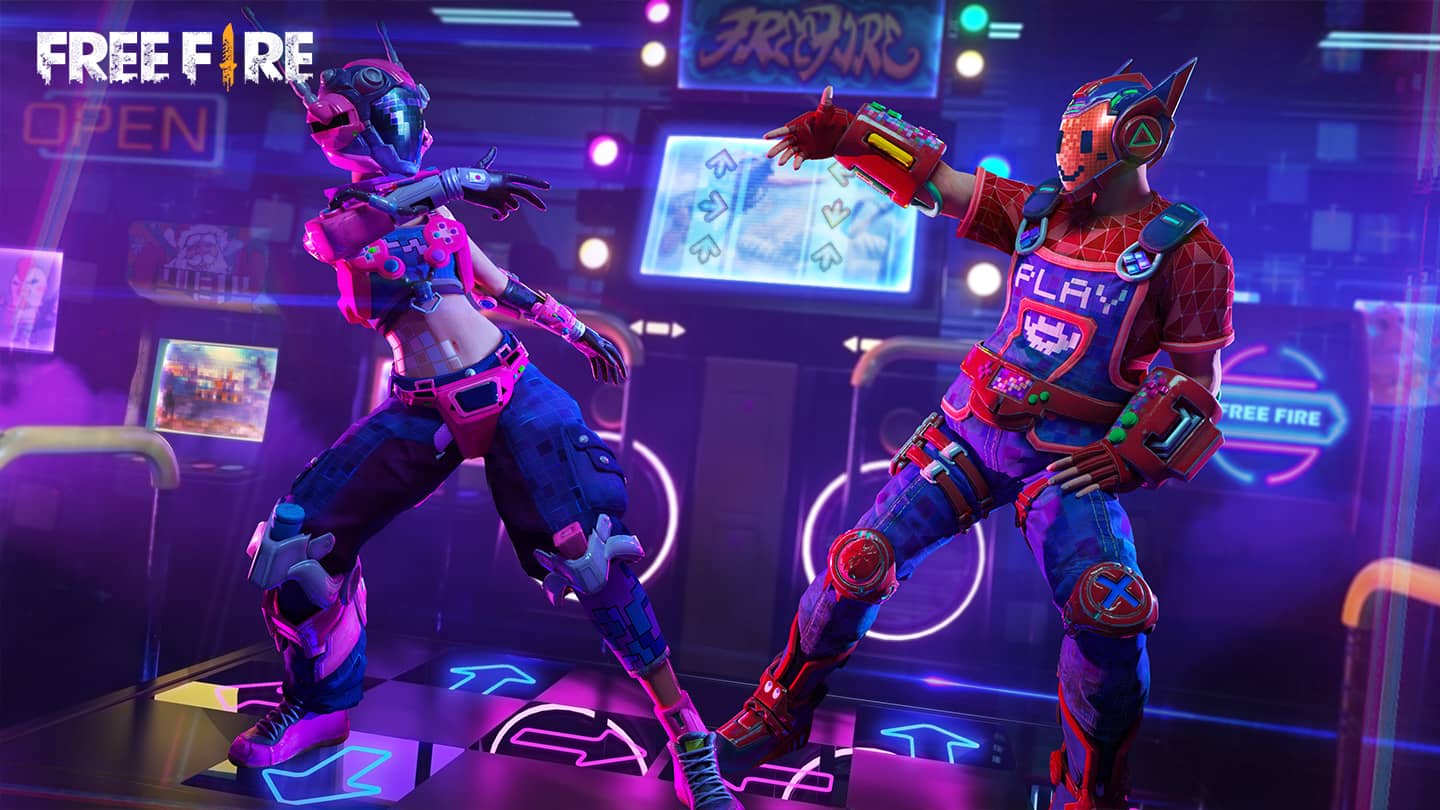 The 6th Elite Pass of Free Fire was the Arcade Mayhem. It was based on the arcade gaming machine, with an 8-bit style skin theme, and it brought similar costumes and skins to it. The Season 6 Elite Pass With that, the developers introduced the Elite Pass pre-order system in the game, which also included special pre-order rewards. And even today, the game has a pre-order system running.
Season 7: Steampunk Revolution (December 2018)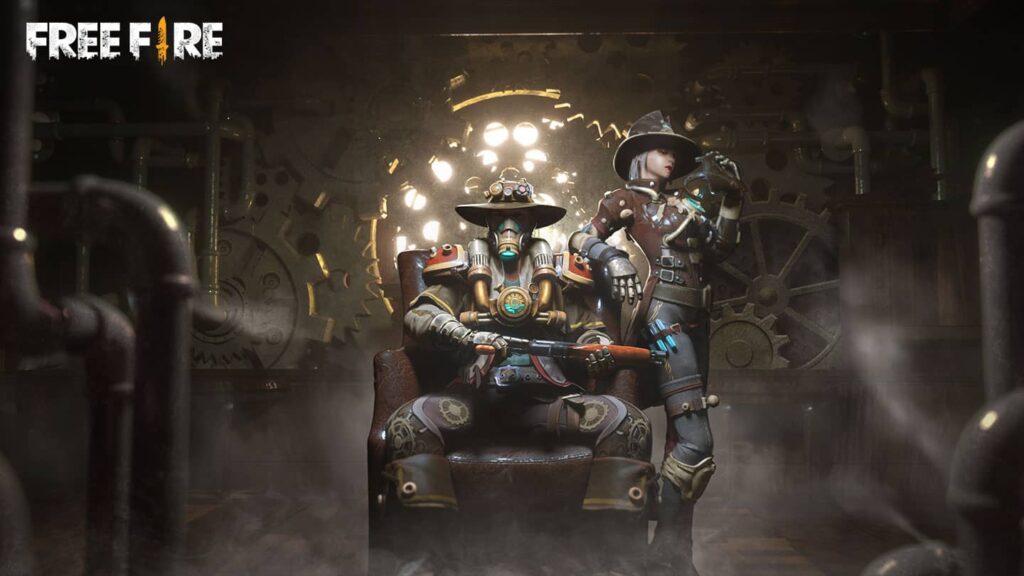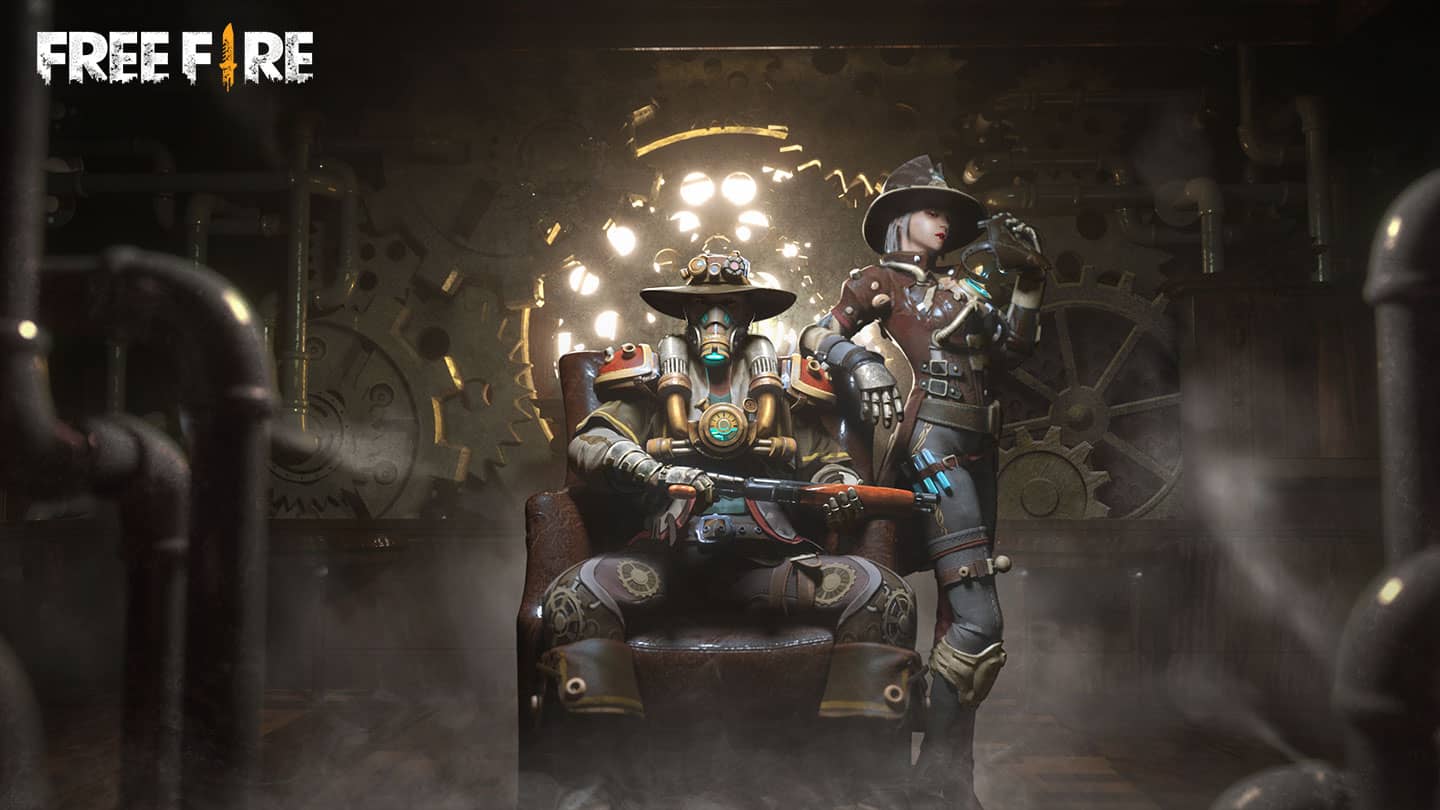 One of the rarest Elite Passes, Steampunk Revolution was the 7th Elite Pass of Free Fire, which was introduced in December 2018. And this is the first exclusive pass with an actual story behind it. This Season 7 Elite Pass Steampunk Theme comes with Cosmetics, which is one of the most popular themes in the gaming world.
Season 8: Impulsive Punk (January 2019)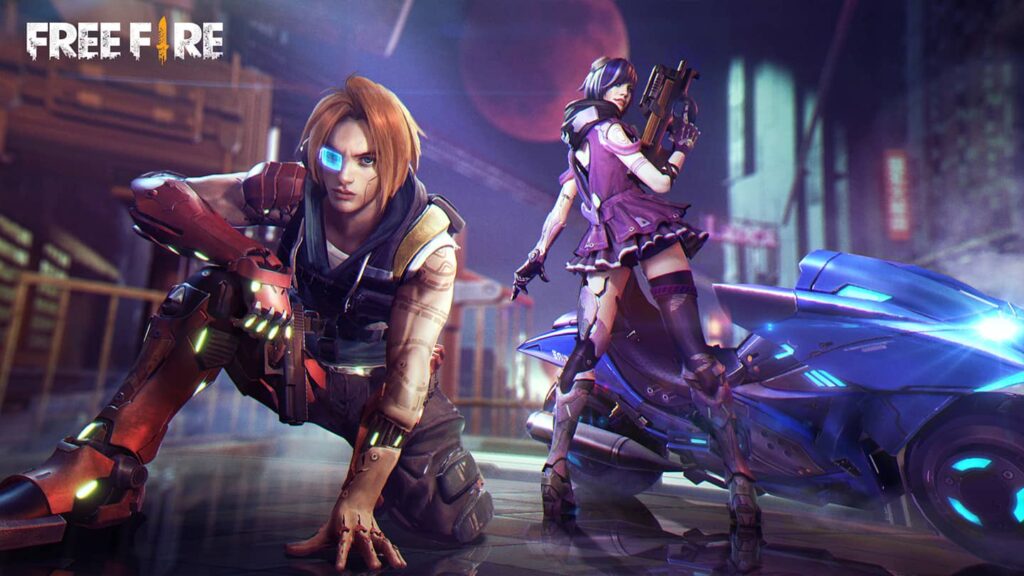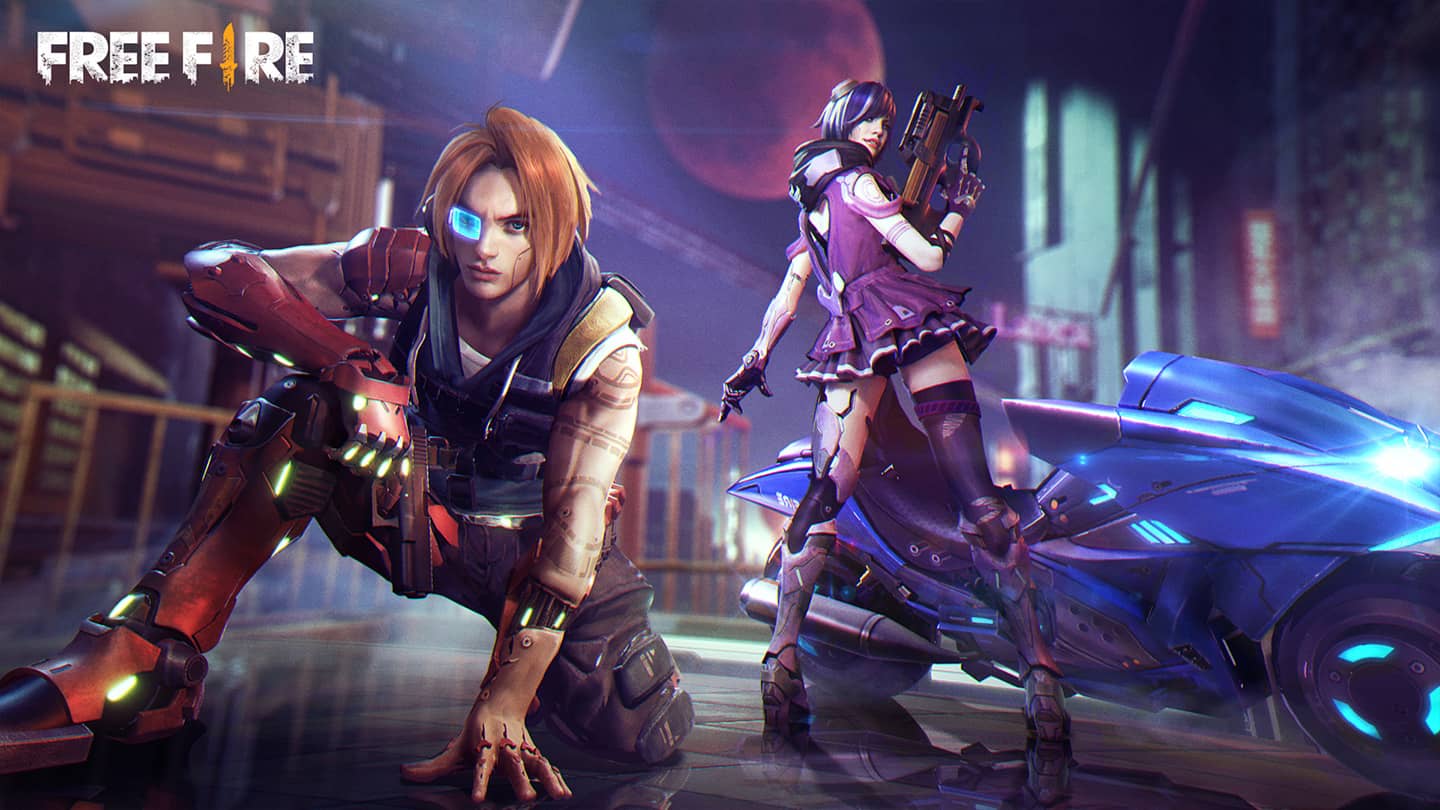 The Impulsive Punk season was the 8th Elite Pass of Free Fire, which came out in January 2019. Impulse Punk is an internet-directed season that became the first Elite Pass to be brought out with an exclusive trailer. It was based on cyberpunk, with the addition of male and female bundles, emotes, parachute skins, surfboard skins, backpacks, and more.
But compared to last 7 seasons in this list of all Elite Pass, this season 8 Elite Pass was bought by most of the players at that time, so we can see this Elite Pass near you.
Season 9: Bomb Squad (February 2019)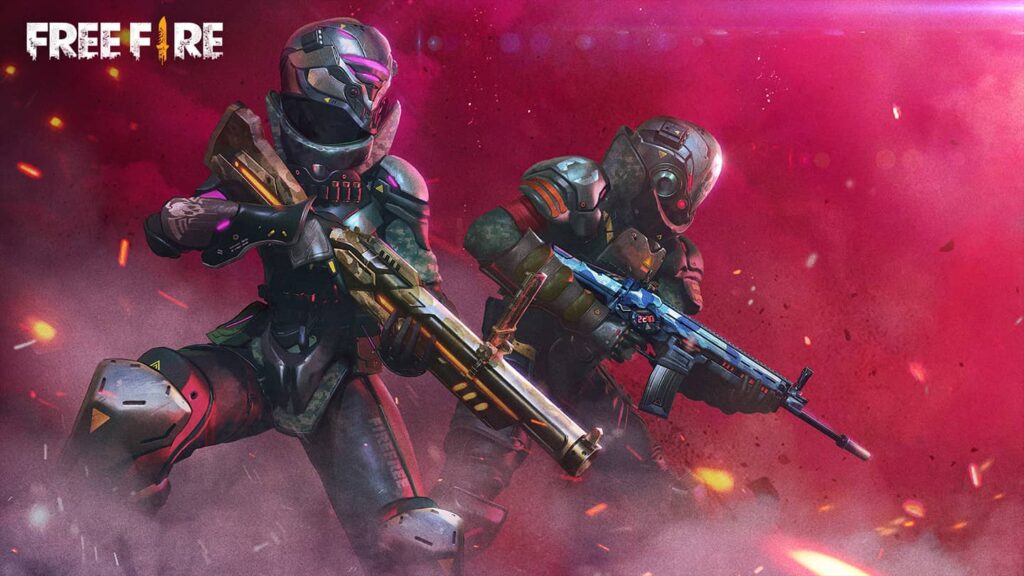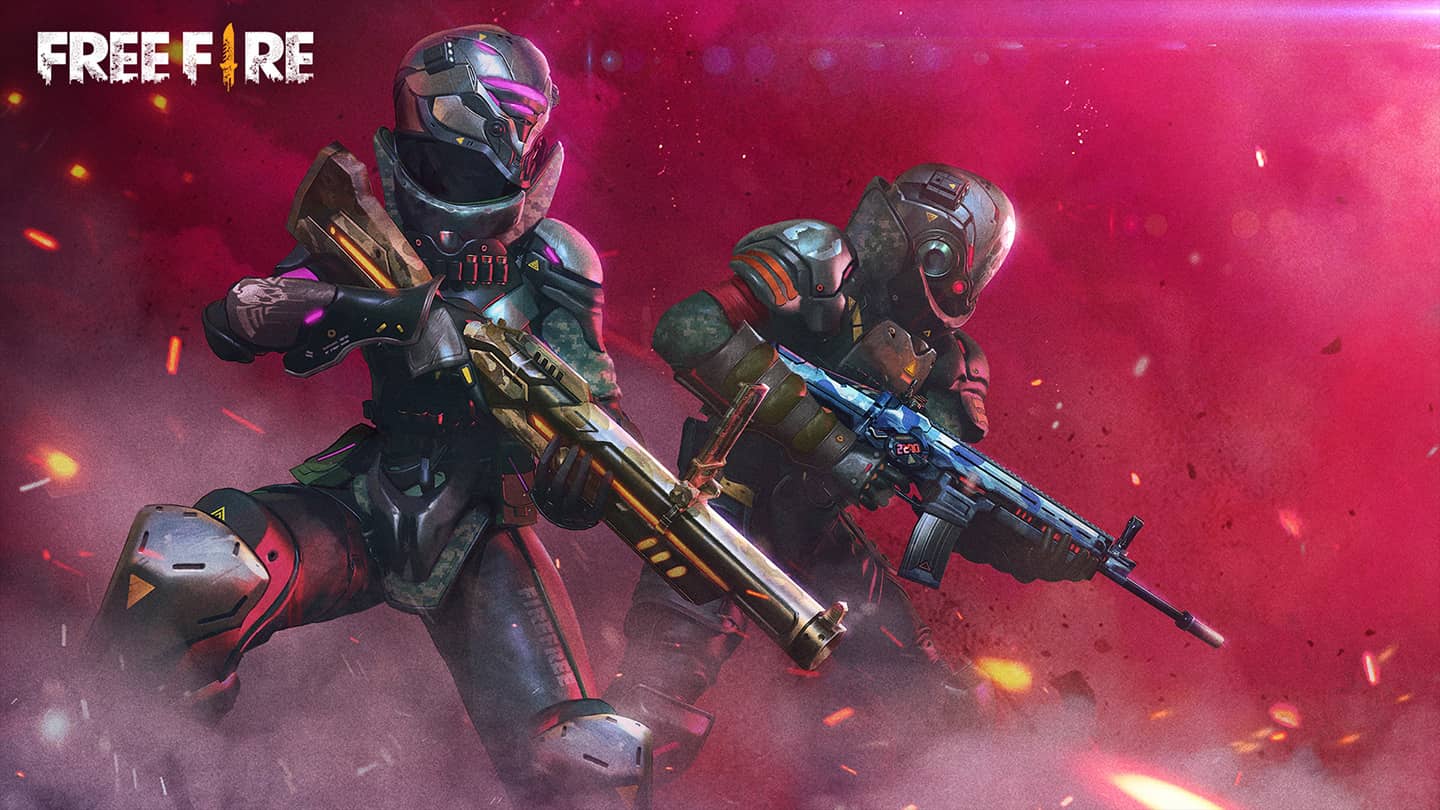 Free Fire's Bomb squad season arrived in February 2019. It was the military-themed Bomb Squad, which is notorious for being the first season to feature the Bomb Squad mode, which is a largely standard competition pattern in CS:GO. The Bomb Squad was the 9th elite pass of Free Fire. It also brought pet food, permanent scar skin, grenade launcher M79 skin, C4 pump model loot box, evolution stone, and more. 
Although it was presented with simple animations, but because of being old, it became the another one of the most rare elite pass in Free Fire.
Season 10: Anubis Legends (March 2019)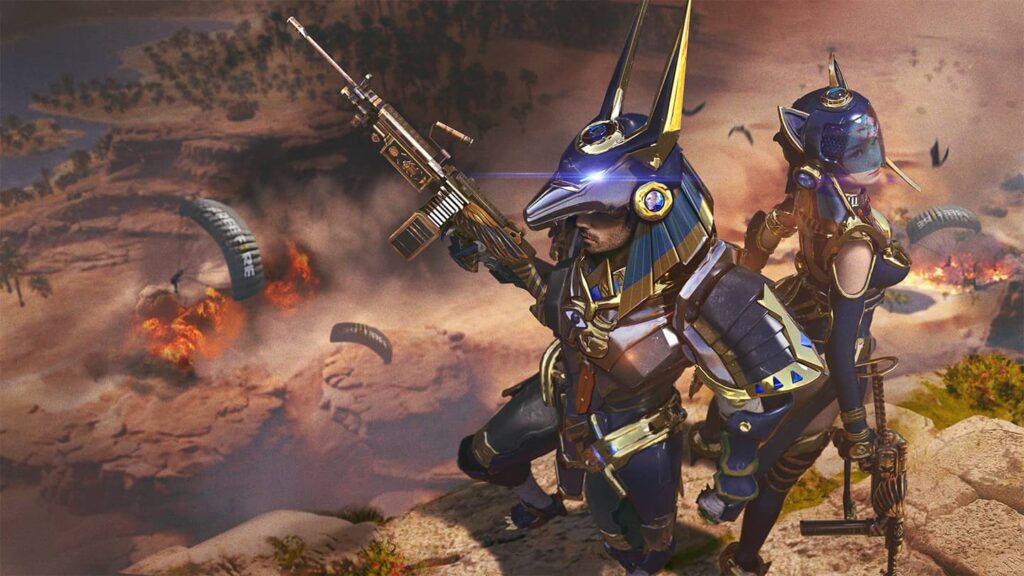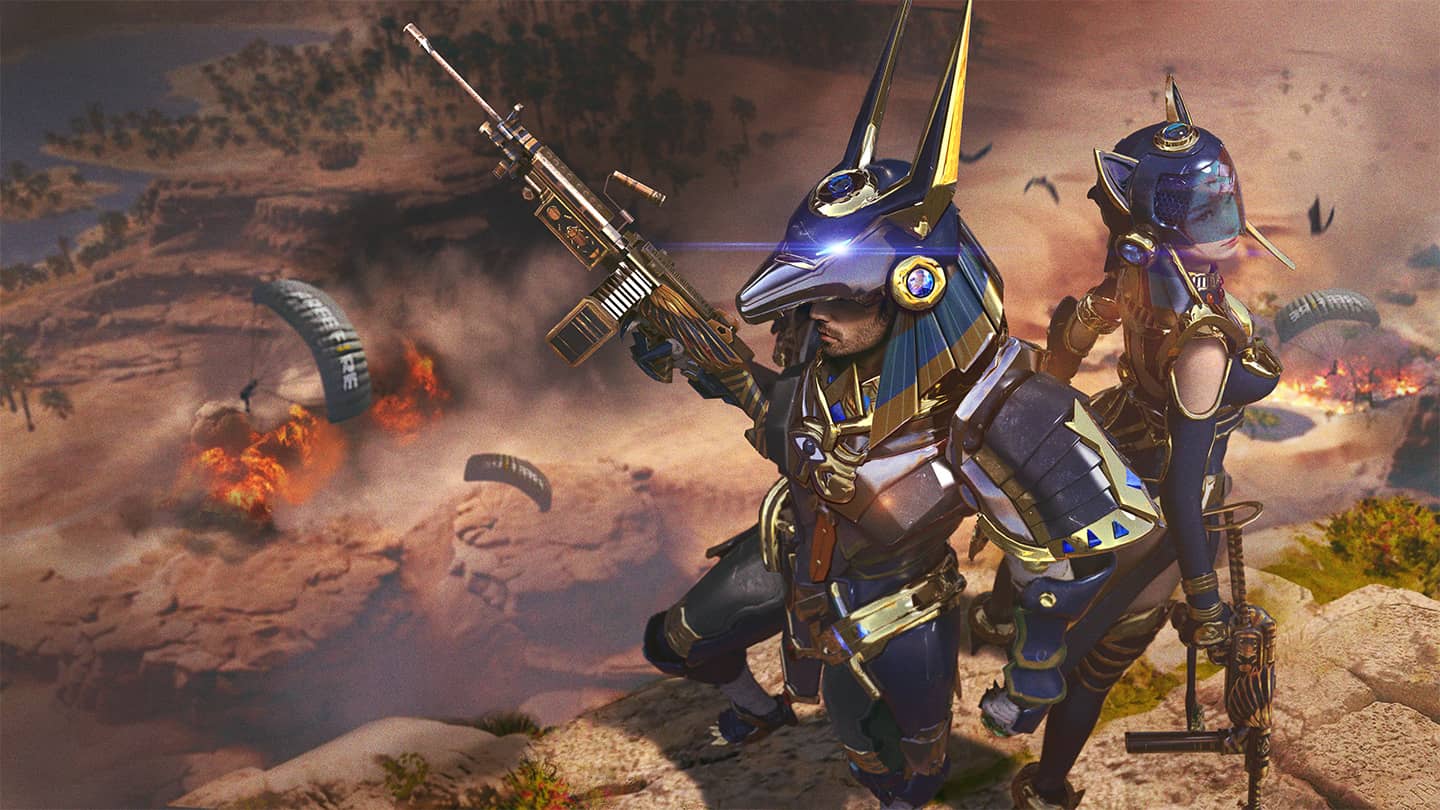 The 10th Elite Pass of Free Fire was an Anubis Legends Egyptian themed season that comes with skins based on the mystery and beauty of the ancient Egyptians. Since season 10 elite pass, the game has registered an increase in the player base in that country. And in this, the male skin imitates the god "Anubis" and the female skin imitates the goddess "Anuput". By bringing this mystery-based season 10 elite pass to the game, Garena sets a very good example of positivity.
Season 11: Dragon Slayers (April 2019)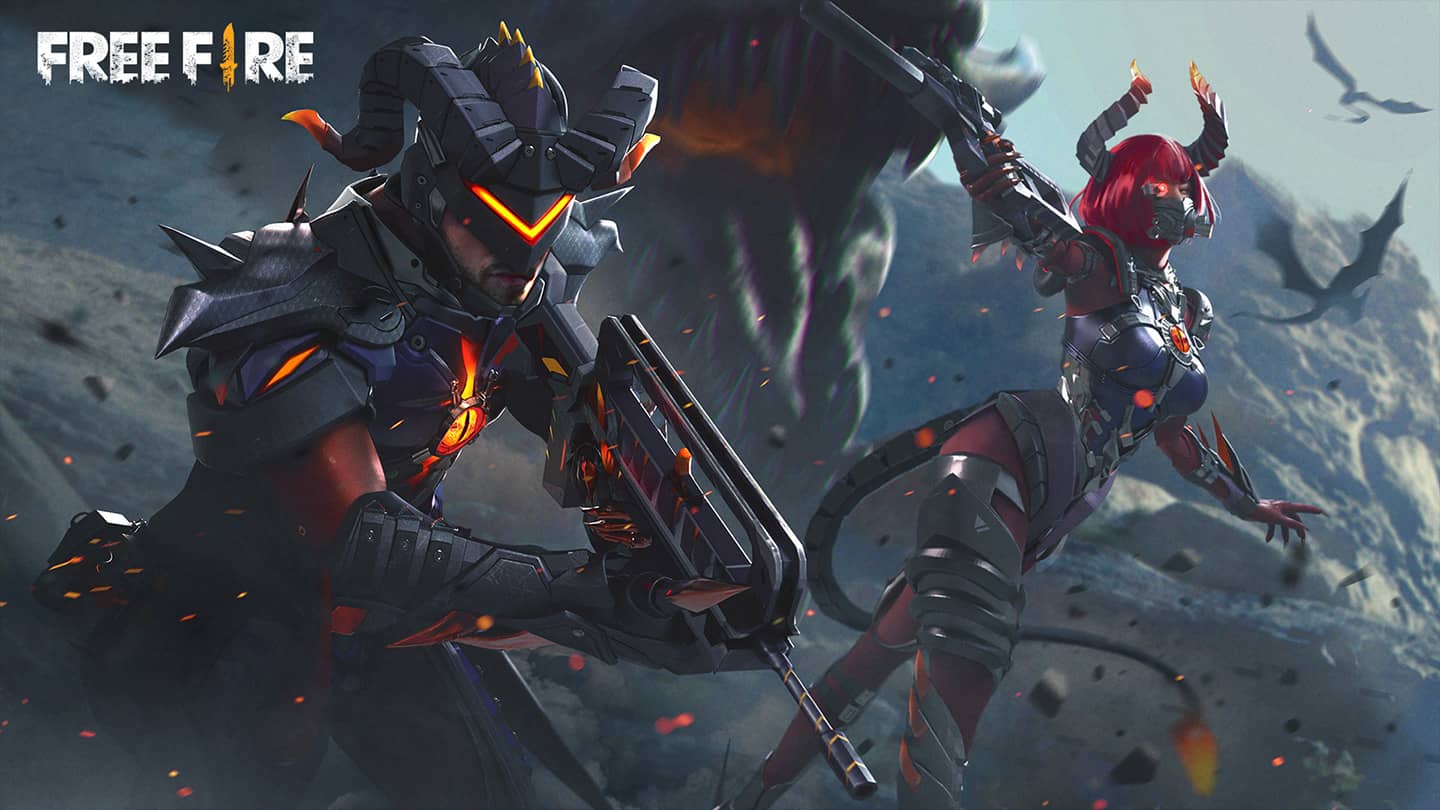 Free Fire season 11 elite pass was reached in the game in April 2019. Although it is based on the fictional theme of Fire Pass, with a dragon randomly moving across the map, its announcement frightened players, as many players noticed a dragon randomly moving across the map on the maps of Bermuda and Purgatory.
Season 12: Wrath of the Wild (May 2019)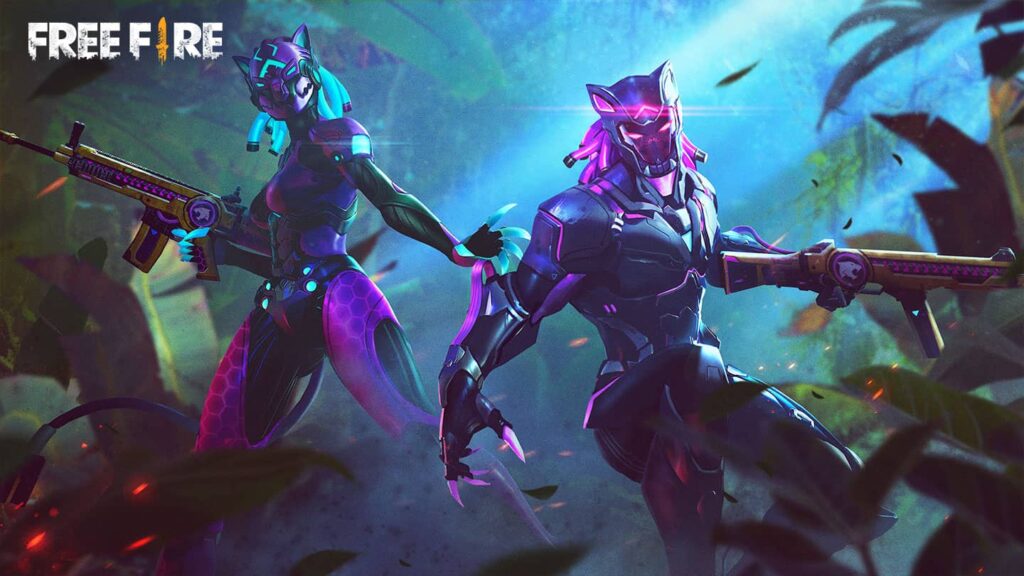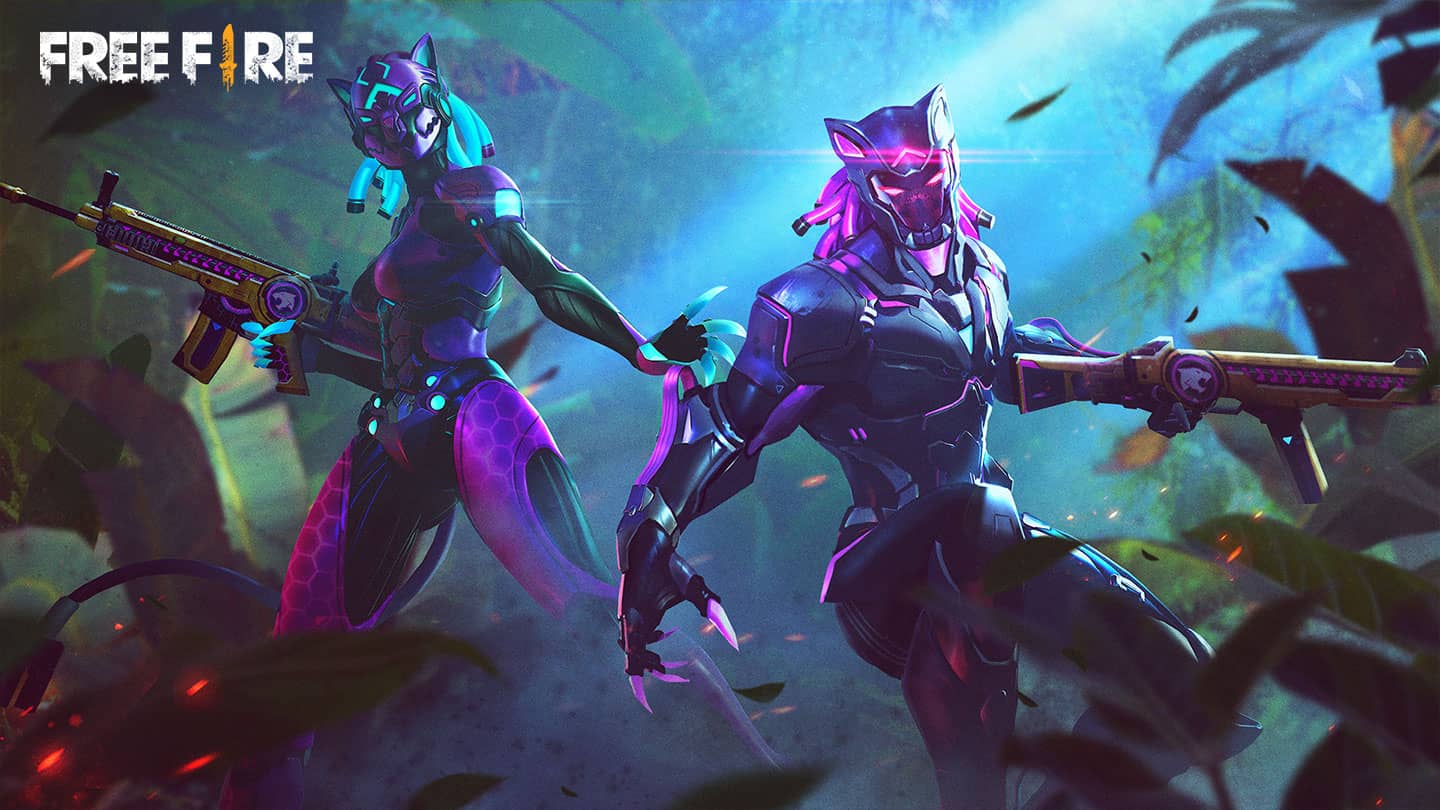 The 12th Elite Pass of Free Fire is the Wrath of the Wild, which came in 2019. It was about a wild forest theme and a panther theme. There is also a panther suit inspired by the Marvel Comics "Black Panther", as well as many other items based on it. And Free Fire's season 12 Elite Pass's male outfit was inspired by T'Challa's suit in the 2018 movie "Black Panther."
Season 13: Rampage Redemption (June 2019)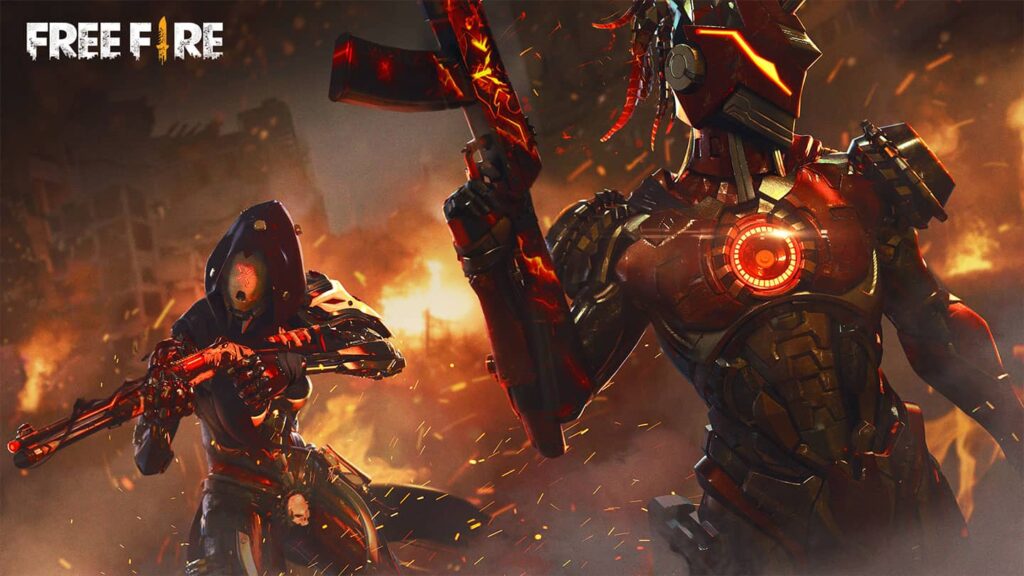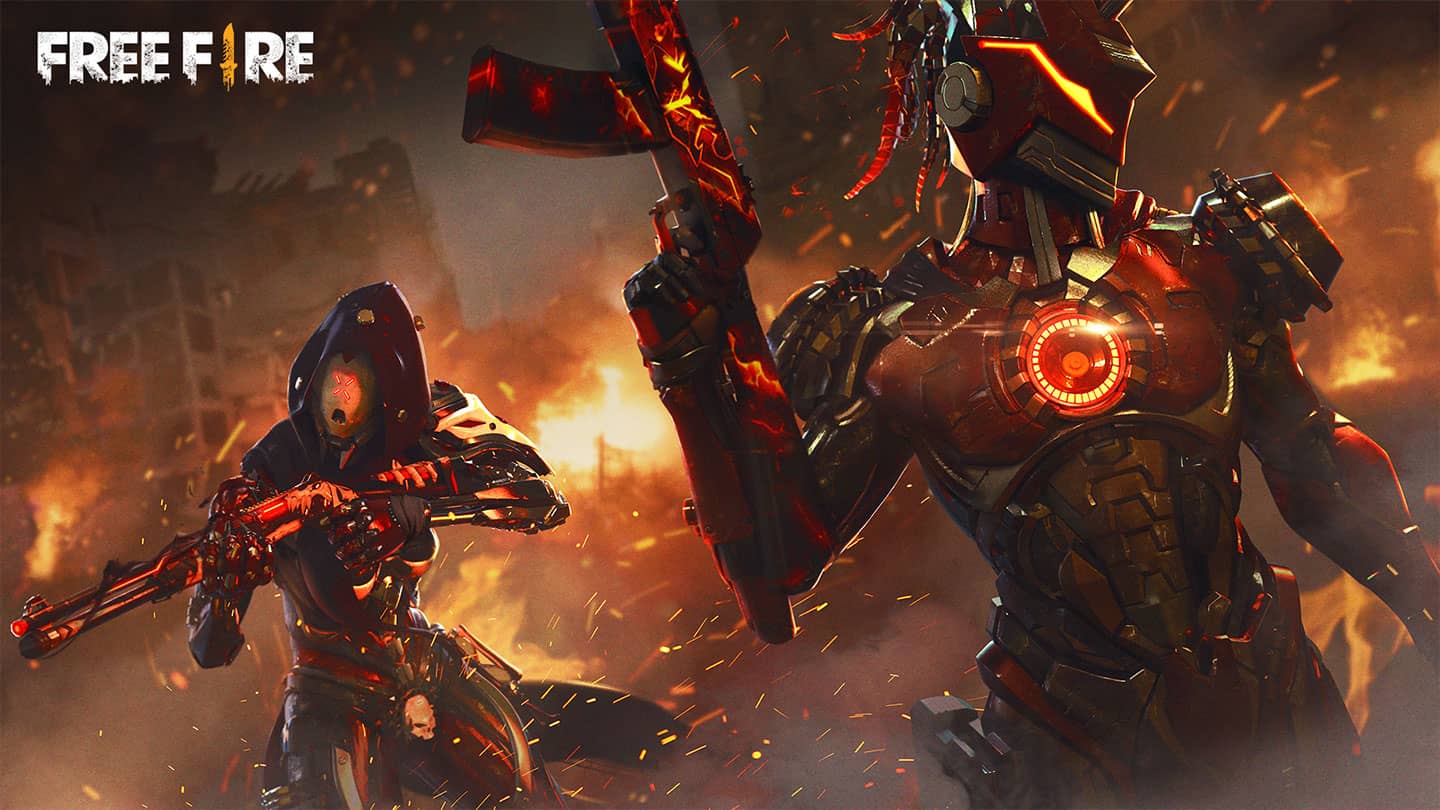 Rampage Redemption was Free Fire's 13th Elite Pass, which was introduced in June 2019 and was based on the Rampage theme. With this season 13 elite pass, Rampage Mode has been introduced for the first time in the game, and shortly afterwards, a game mode based on the same theme was also introduced, which you can enjoy right now.
Season 14: Primal Hunter (July 2019)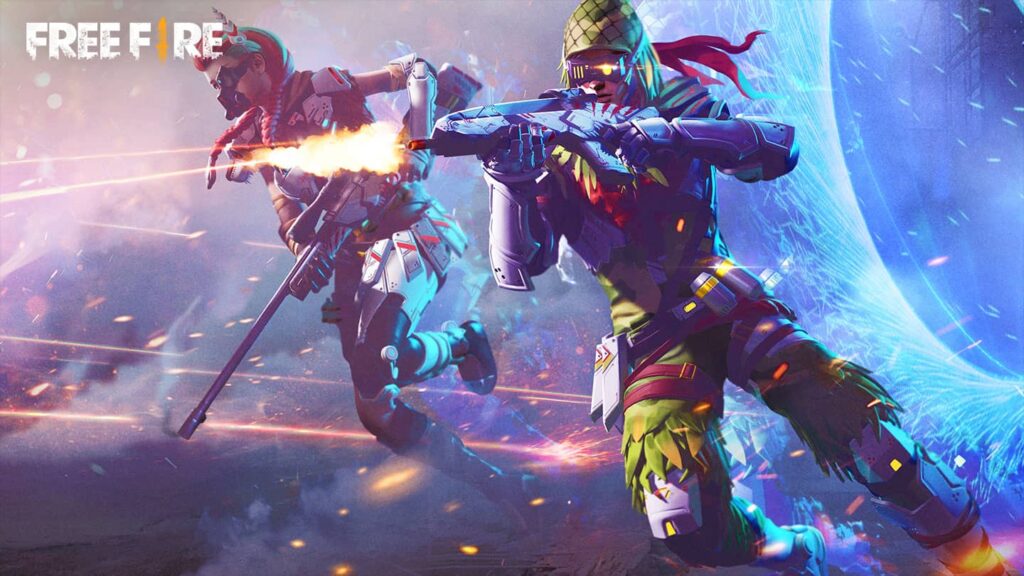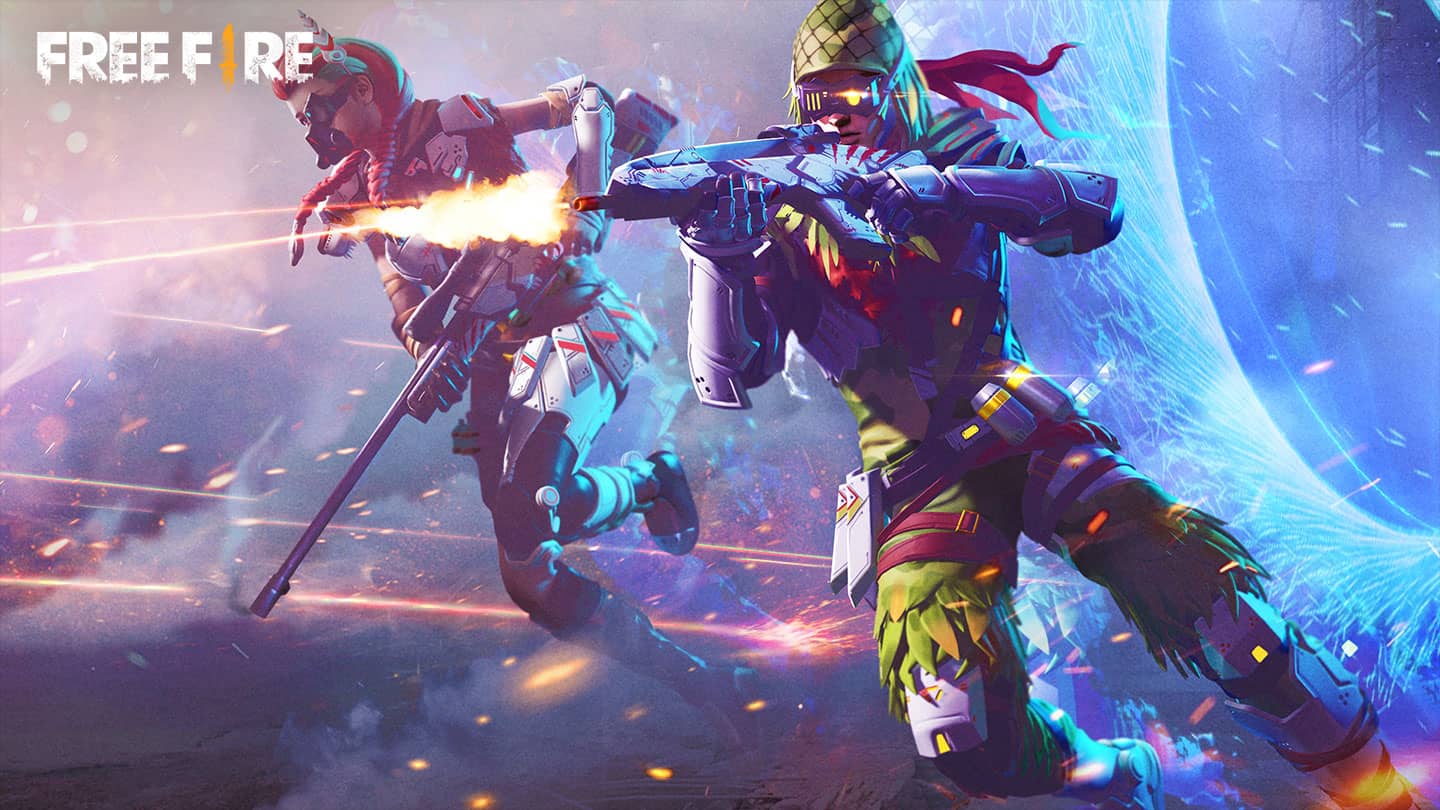 Primal Hunter season in Free Fire was released in July 2019. The Primal Hunter was the Free Fire's 14th Elite Pass. At that time, this elite pass became very famous for its low quality, so it did not get a good response from the community, and many players were not satisfied with it and started complaining a lot about it. Nonetheless, the Free Fire season 14 elite pass remains on the list of the top rare elite passes.
Season 15: Sandstorm Warriors (August 2019)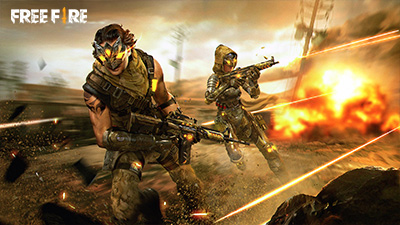 Sandstorm Warriors is a "desert-themed" elite pass introduced in August 2019 with an extra effort by the developers to placate fans after last month's elite pass failure. It also hinted at the upcoming "Kalahari" map, which was based on a desert. Although people did not have much information about the free fire season 15 elite pass at the time, Lol, but I would also like to tell you that the 15th Elite Pass of Free Fire, Sandstorm Warriors, was my first Elite Pass when I started playing Free Fire.
Season 16: Gunslinger (September 2019)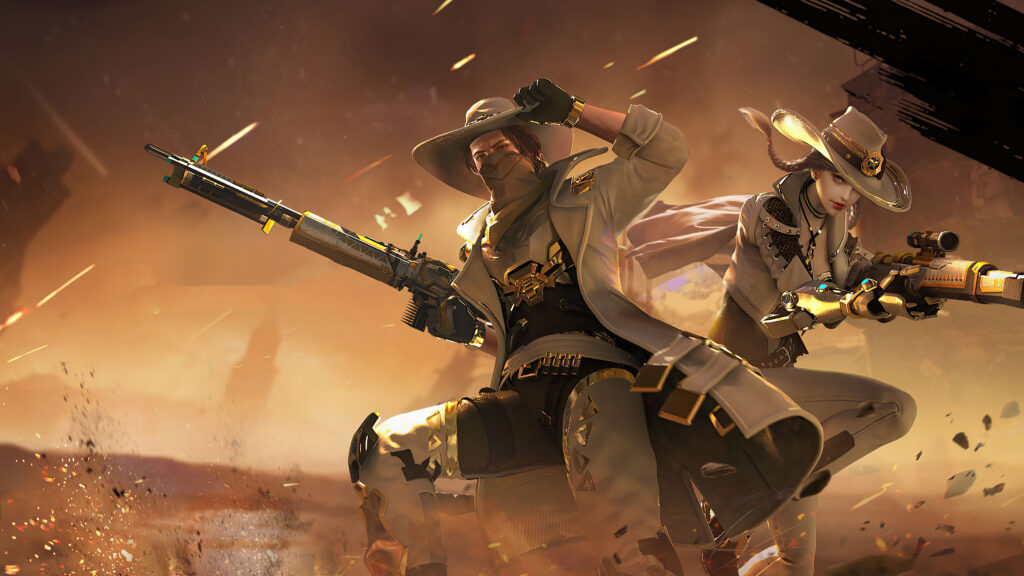 Gunslinger was Free Fire's 16th Elite Pass, which was one of my best Elite Pass and maybe yours too, because it's so special, as it was the only Elite Pass that was made available to all players for free.
And it's a Wild West (Cowboy) themed Elite Pass that has carved a niche in the hearts of millions of Free Fire lovers. One of Garena's good things about this pass was that he didn't take the meaning of free as a subtraction for the model or rewards of this elite pass, and Free Fire season 16 elite pass came in the same way as the previous elite pass.
Season 17: Blood Demon (October 2019)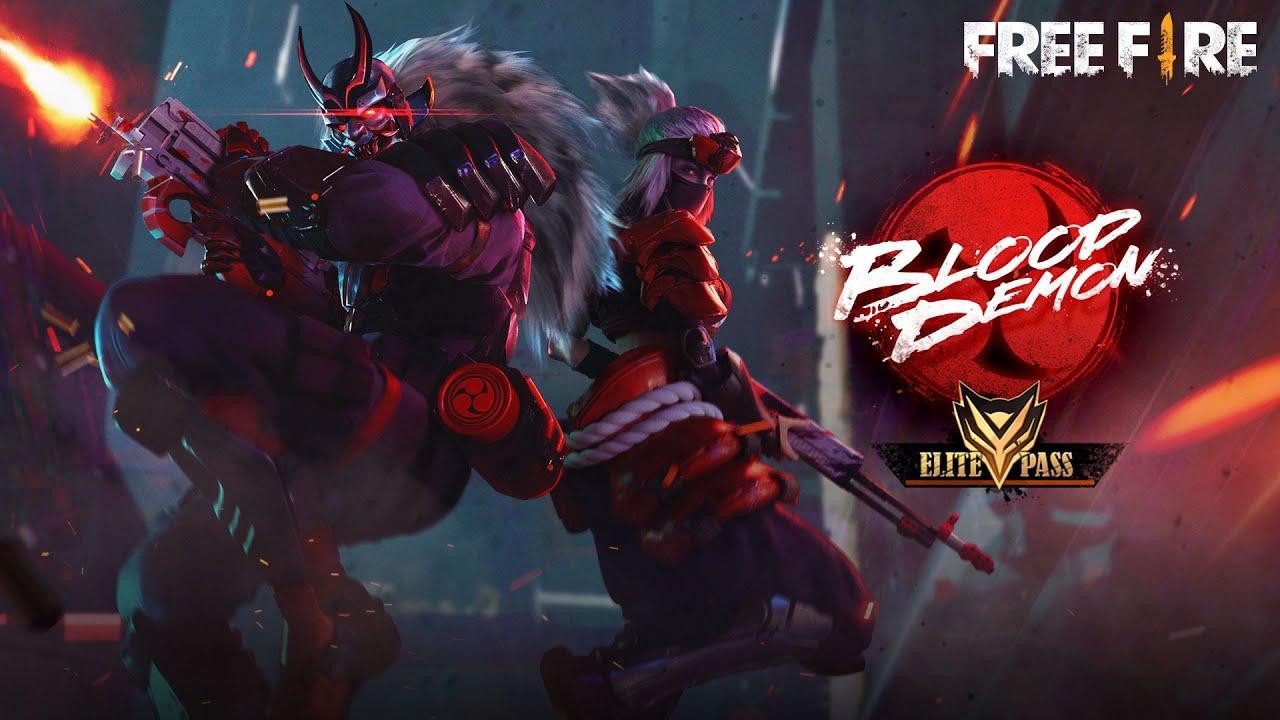 In September 2019, Free Fire's 17th Elite Pass replaced the Gunslinger Elite Pass. The Season 17 Elite Pass, which is another one based on the Japanese-themed Red Devils and Samurai, including the costumes of samurai and red demons. Free Fire's 17th Elite Pass was Blood Demon, as it appears in its name.
Season 18: Death Penalty (November 2019)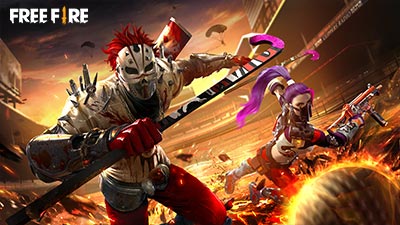 The 18th elite pass of Free Fire was Death Penalty Free Fire, which came in November 2019. The Death Penalty Elite Pass integrates various themes with spikes throughout the skins. This is likely to be a "serial killer" based pass. The deadly form was included in the Free Fire Season 18 Elite Pass male and female bundles.
Season 19: Ghost Pirates (December 2019)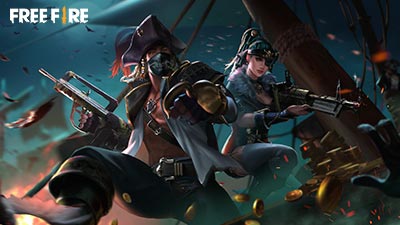 This is the second elite pass with a pirate theme after the Season 5 Pirates Legend Elite Pass. And the items in this pass can be mixed and matched nicely with the items in the Season 5 Elite Pass Pirates Legend. Ghost Pirates was the 19th Elite Pass in Free Fire in December 2019. Skull Captain and Treasure Hunter, Death Parachute Tour, Phantom Pirate Backpack, Pirate Glory loot box, Fama's Weapon Skin, and M60 Pirate Spirit, Surfboard Deadly Blue Sharks, Bloody Red Sharks, and more were included in the this Season 19 elite pass.
Season 20: Shadow Combat (January 2020)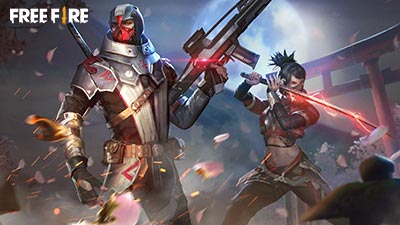 The January 2021 Elite Pass, called Shadow Fight, is the 20th Elite Pass of Free Fire, which is based on ninjas. The season 20 elite pass grand prize is The Conqueror (male) and a bundle of The Defender (female). The two bundles from the main prize of the 20th Elite pass of Free Fire are designed in a modern ninja style with a mix of chrome, white, red, and black, as well as the Vanquisher bundle that looks like a character in deadly combat, namely Down to Zero. And this is what the ML Hanabi character looks like for The Vindicator Bundle.
Season 21: T.R.A.P. Revolution (February 2020)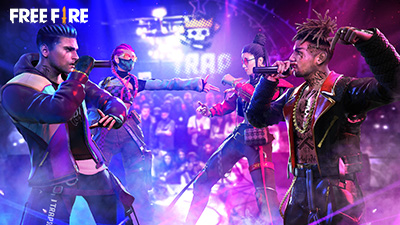 The 21st Elite Pass of Free Fire came in February 2020. The season pass was based on Free Fire's first-ever self-composed soundtrack and music video, "T.R.A.P," titled "I'm on Fire." A lot of costumes and skins were released with a musical theme, which is almost the same as the old Season 2 Elite Pass Hip Hop. In Free Fire, Season 21 Elite Pass, the appearance of the male and female characters was not very disappointing. They looked like a hip-hop gang called Trap Squad. It is said that they use it in a hip-hop manner to invite anyone to a duel.
Season 22: Wasteland Survivors (March 2020)
The Season 22 Elite pass Wasteland Survivors was followed by another season 3 elite pass with a post-apocalyptic theme. The Westland Survivors is Free Fire's 22nd Elite Pass that came out in March 2020 and is a continuation of another post-apocalyptic theme pass—Seasons 3 and 18 Passes. This elite pass was based on the theme of apocalyptic. It brought Doomsday Raider and Doomsday Ravager male and female bundles, among other items.
Season 23: Agent Paws (April 2020)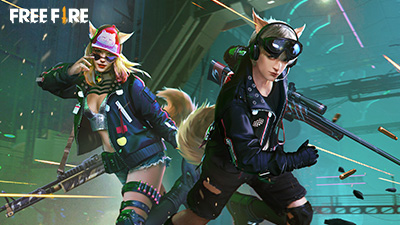 Free Fire 23rd Elite Pass was Agent Paws.The theme of this pass is quite special; it was based on cat-theme. It brought Agent Tail and Agent Kitty male and female bundles, among other items. Plus a special pre-order reward, the Inner Instinct Backpack, which was special.
Season 24: Forsaken Creed (May 2020)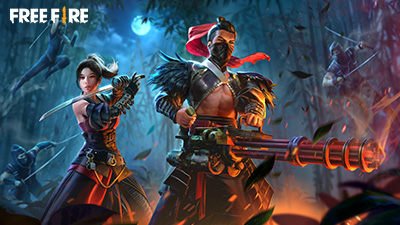 Forsaken Creed is yet another season with an Asian-based style, and its preorder prize, the Ancient Order Glue Wall, was one of the favorites. Free Fire's Forsaken Creed was Free Fire's 24th Elite Pass, which was in May 2020. It (the season 24 elite pass) brought Unseen Custodian and Shadow Custodian male and female bundles along with other items.
Season 25: Fabled Fox (June 2020)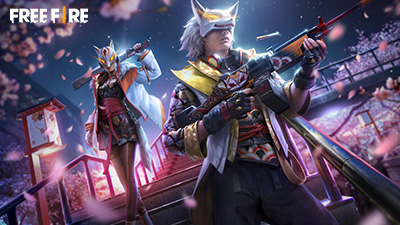 After the cat theme of Season 23, now it is the turn of the fox theme. This pass was similar to the earlier elite pass, Kitsune. The Fabled Fox was Free Fire 25th Elite Pass. It was Fox-themed, as the name suggests. It came with Kitsune's Riposte and Kitsune's Revenge men's and women's bundles, as well as other accessories. Season 25 Elite Pass's main theme based on Japanese legends about magical foxes, which came from Inari, known in Japan as the goddess of foxes. And its special pre-order prize was the Kitsune Backpack.
Season 26: Rampage II: Uprising (July 2020)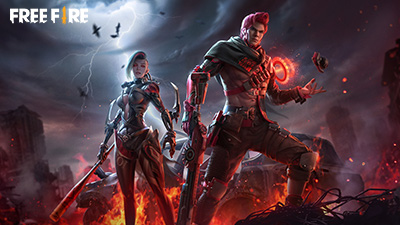 The 26th Elite Pass Of Free "Rampage II: Uprising" was an upgrade to the original Season 13 Elite Pass Rampage Redemption. It was the second Rampage-themed Elite Pass. This brought the Turmoil of Ruins and Kiss of Ruins male and female bundles as well as other items in the game. As well as a new reworked mode, 'Rampage 2.0' was also introduced to the game at the same time as the season 26 elite pass.
Season 27: Sushi Menace (August 2020)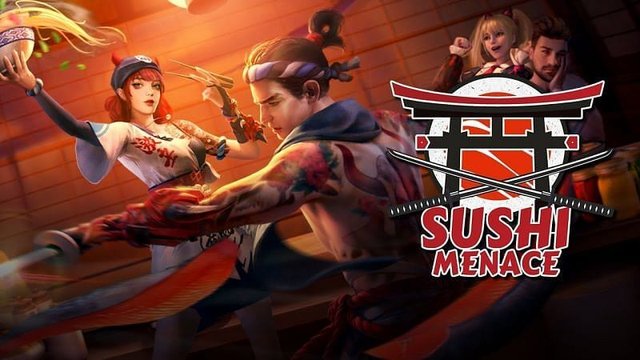 Free Fire's 27th Elite Pass The Sushi Menace Elite Pass was released in August 2020. This, the Season 27 elite pass, brings us back to Japan, the theme of which was and is based on Japanese cuisine. It brought Sashimi Slasher and male and female bundles, among other items, and a special pre-order reward Oni Mask.
Season 28: Celestial Street (September 2020)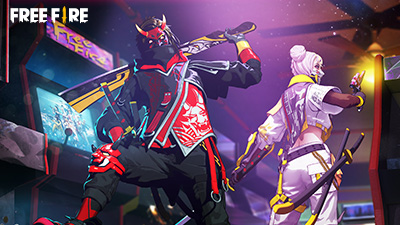 Celestial Street Elite Pass arrived in September 2020 as part of the Free Fire Season 28 Elite Pass. This brings us back to Japan once again. However, everything is cyberpunk style rather than the usual Japanese theme. The dead giveaway for this is probably the Oni Mask and Katana. Along with this, Celestial Street-themed rewards have also been given in 28th elite pass in Free Fire. And the story behind The Celestial Street Elite Pass is Damon and Celeste, two friends who grew up across the street from each other but were raised in different cultures and crews.
Season 29: Anubis Legends II (October 2020)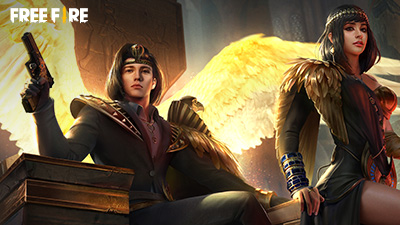 The theme of Free Fire Season 29 Elite Pass is based on Egyptian fashion, with lots of modern touches. The overall aesthetic is very bright, and there are stunning awards with golden decorations everywhere. And there are two new sets of bundles, Relic Guardian and Relic Monarch, along with many different new items that came into play, including gun skins, backpacks, surfboards, pickup truck skins, pan skins, and more. And Anubis Legends II's all items were decorated in a black, blue, and gold look with more modern touches of vest and dress in Egyptian style — as would be expected of an Egyptian themed Elite Pass.
Season 30: Ultrasonic Rave (November 2020)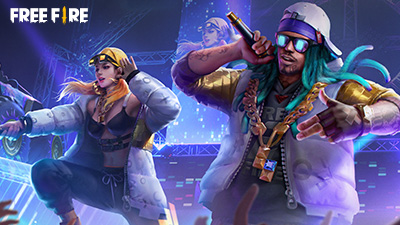 The 30th elite pass of Free Fire, Ultrasonic Rave Elite Pass, came out in November 2020. This season is based on a futuristic cyberpunk-hiphop combination. All of its items are related to music and musical instruments, adding a retro hip-hop style aesthetic. And in the Ultrasonic Rave EP from its bundle, survivors can dress up as Stage Master Cooper or Stage Starlet Candy. Free Fire Season 30 Elite Pass Copper and Candy can both be seen wearing oversized, coveted gold accessories, baggy pants, puffer jackets, and with special effects from a matching arcade game.
Season 31: Endless Oblivion (December 2020)
The Free Fire Endless Oblivion Elite Pass was out in December 2020, and this season, we are in Japan again. Unlike the previous all elite pass season in Free Fire, this season 31 elite pass is endlessly indulgent and focuses on a supernatural theme, with both male and female groups using magic.
Season 32: Specter Squad (January 2021)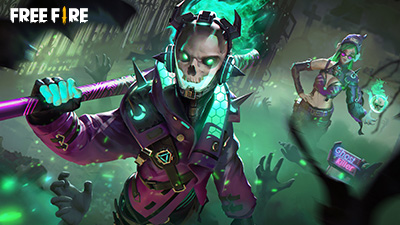 The Specter Squad Elite Pass was in Free Fire in January 2021. The 32nd Elite Pass of Free Fire is themed Cyber/Horror/Clown and revolves around the world of spectators, with all items decorated in teal, purple, and black. And its male Specter Basher bundle is probably the best, as his face may turn into a skull.
Season 33: Fuji Folklore (February 2021)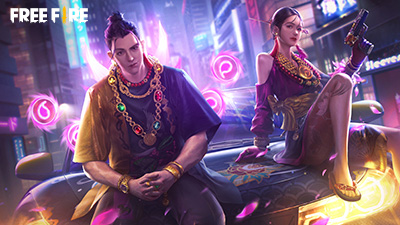 Free Fire's The Fuji Folklore Elite Pass was released in February 2021, which was the 33rd elite pass in Free Fire. And knowing about it, it seems that the process of creating new Elite Passes in Garena Free Fire never going to stable as they return to the Japanese theme almost every month. And so did season 33 elite pass Fuji Folklore, also based on some historical Japanese costumes, with some details from other Asian cultures.
Season 34: Willful Wonders (March 2021)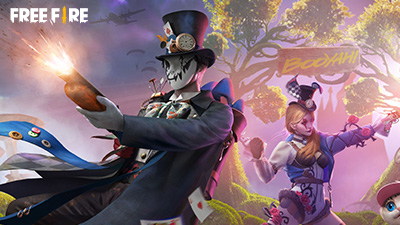 Free Fire's 34th Elite Pass is titled "Willful Wonders," featuring Alice in Wonderland themed cosmetics. The Free Fire season 34 elite pass was in March 2021, and its sets look pretty decent, with both men's and women's sports top hats. Plus, there are unique animations in both the male and female bundles.
Season 35: Bloodwing City (April 2021)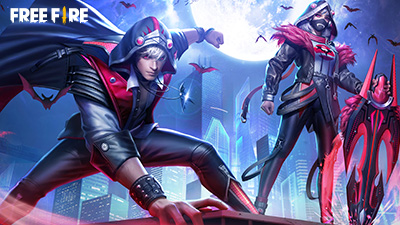 Free Fire's Bloodwing City Elite Pass was in April 2021. Bloodwing City is a mix of themes, from vampires to superheroes and even the guards living in the realm of Bermuda. And the main event of the Season 35 Elite Pass for Bloodwing City is two unique skins: Shadow-Bloodwing Lad Bundle and Trix-Bloodwing Lad Bundle.
Season 36: Manic Circus (May 2021)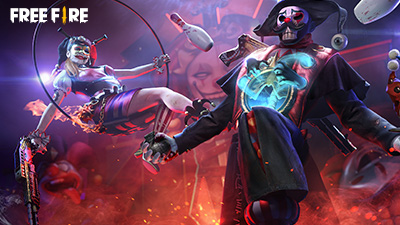 The May 2021 Elite Pass (the 36th elite pass) is once again based on the clown theme, with a touch of South American/Central American influence. It has a circus-inspired theme, with some terrifying details. And the highlights of Manic Circus elite pass are the skins of the Pitcher of Caps and Illusionist of Gel characters.
Season 37: Evil Enchanted (June 2021)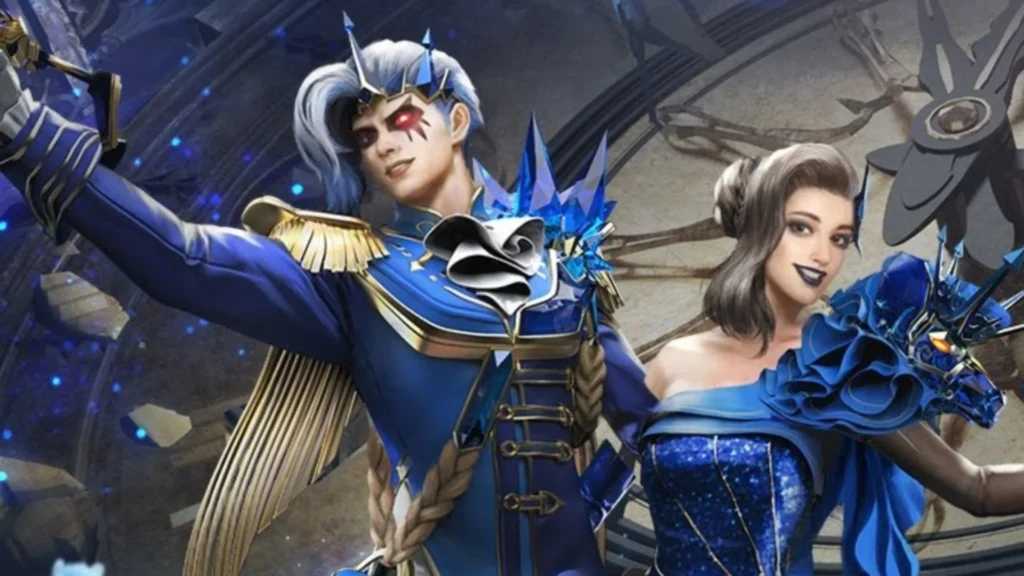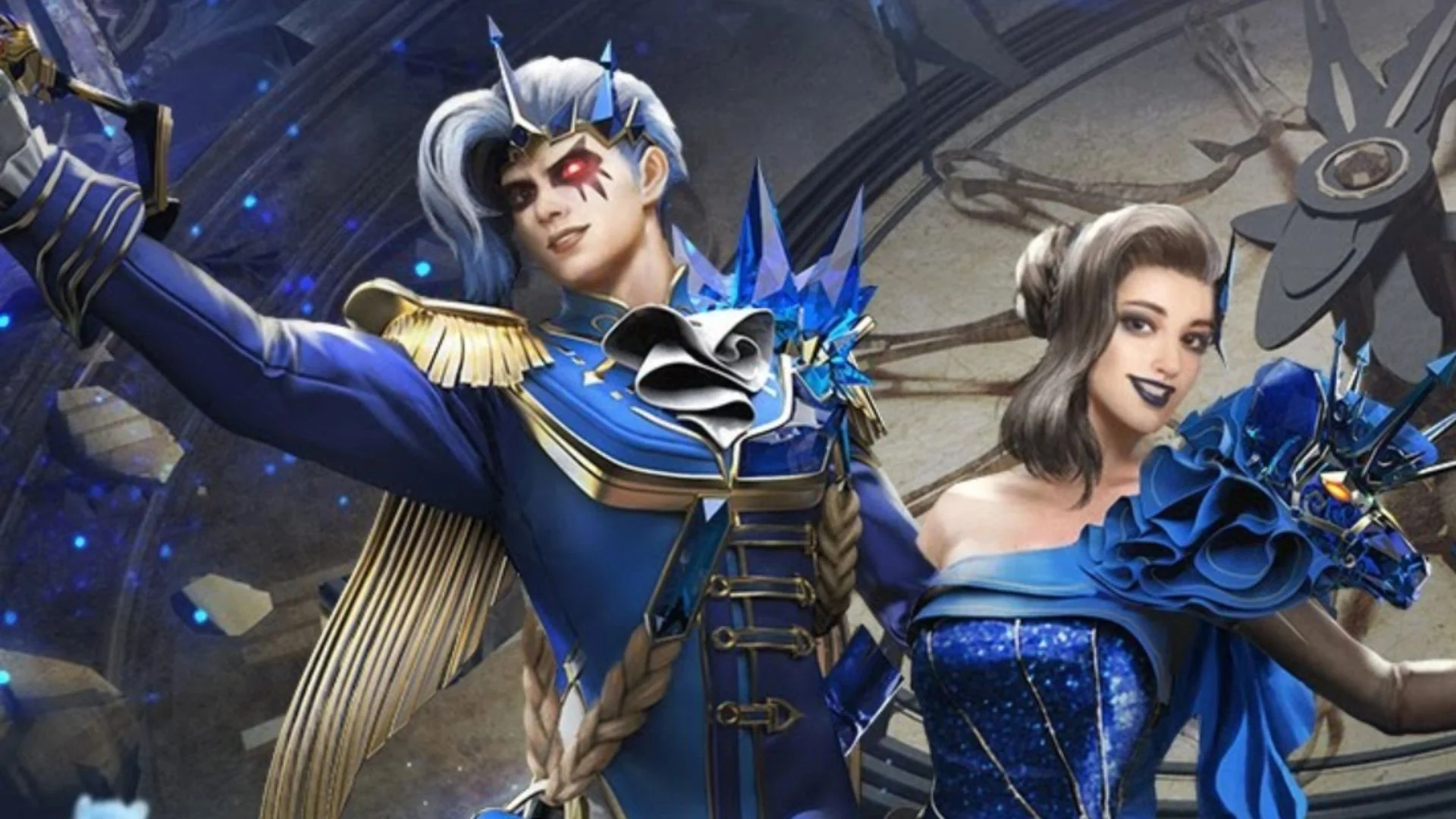 The Evil Enchanted, 37th Elite Pass in Free Fire was introduced in June 2021. It is based on a "crazy royalty" theme, with the set being titled "Crazy Prince". The Season 37 Elite Pass brings special men's and women's bundles. In which the male bundle is the "Prince Afterdark Bundle", and the female bundle is the "Princess Afterdark Bundle". which is a combination of black, blue, and red (part of eye movement).
Season 38: Guns for Hire (July 2021)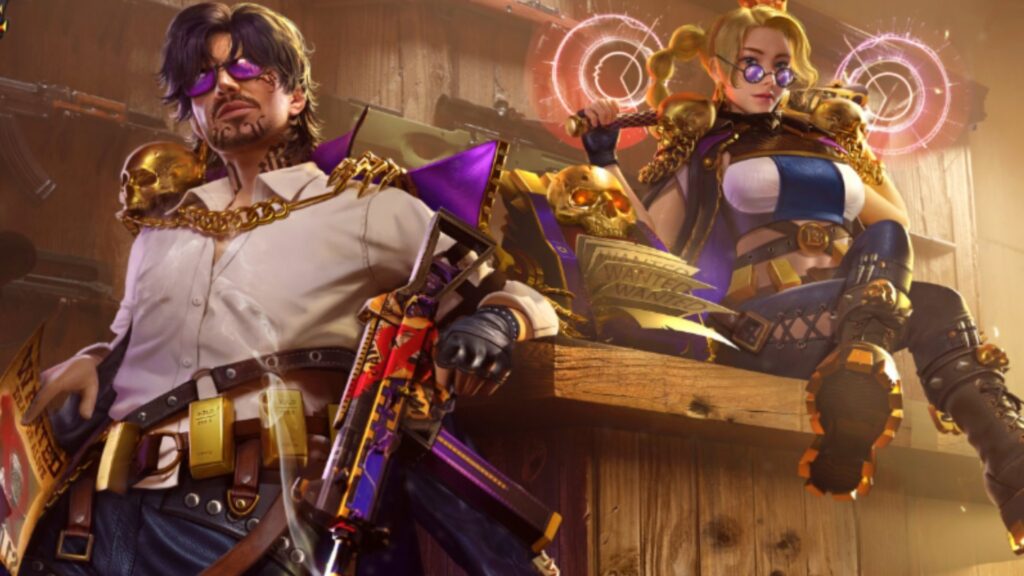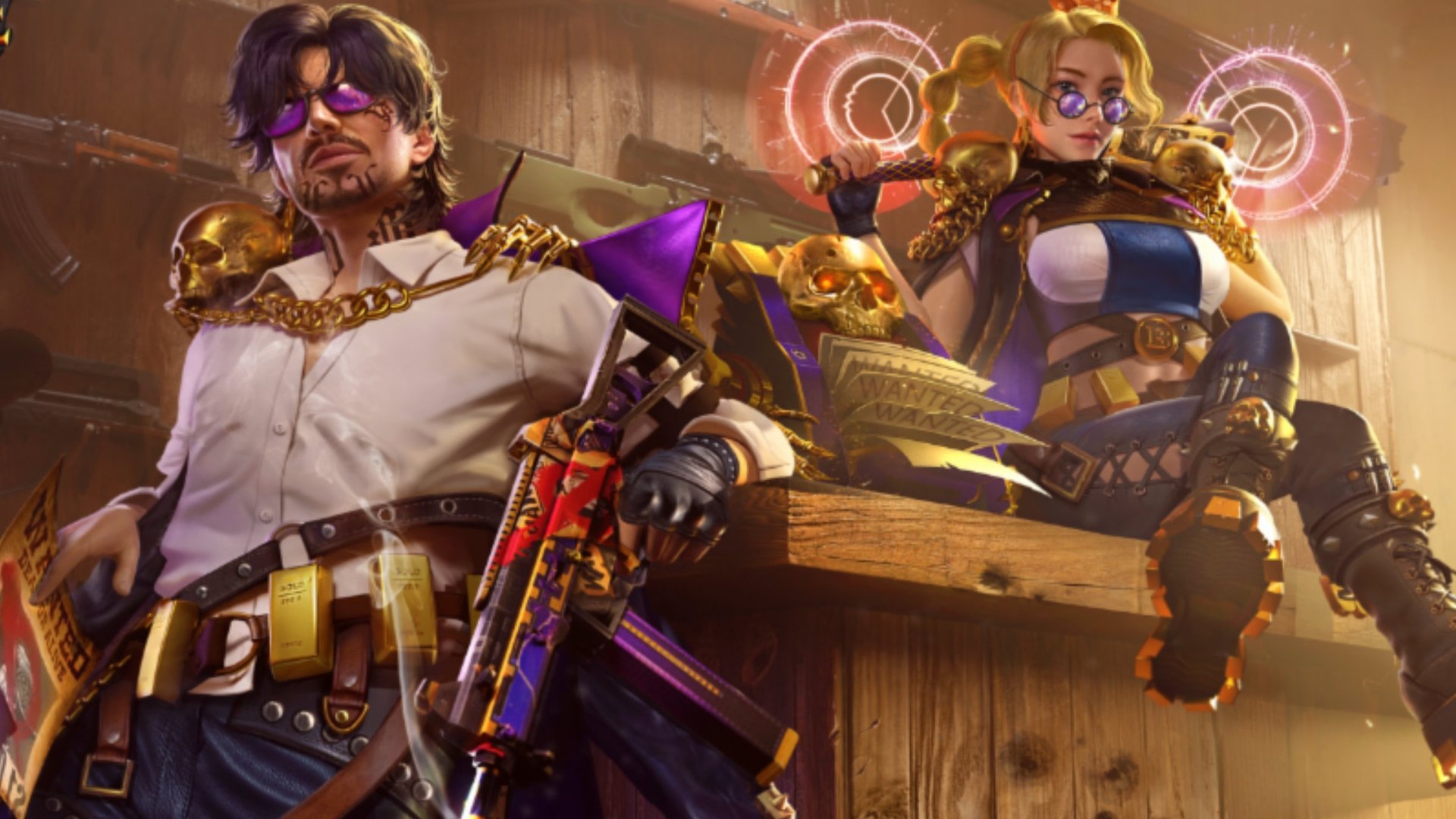 The Free Fire Guns for Hire Elite Pass came out in July 2021. This Elite Pass comes with a set of bundles. In which the male bundle of S38 EP is' Regis Gunslinger Bundle', and the female bundle is' Royal Gunslinger Bundle'.
And season 38's elite pass takes you to the Wild West, where players enter the battlefield with a blaze of guns. The Guns for Higher Elite Pass adds an Old West charm to the battle royale arena, as well as filling the fight with trigger-happy gunners and dangerous bounty hunters.
Season 39: Wildland Walkers (August 2021)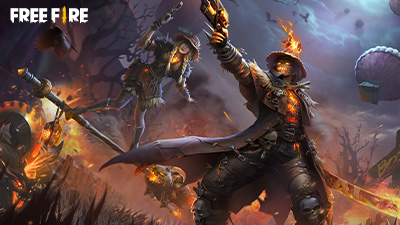 Free Fire's 39th Elite Pass was in September 2021, called Wildland Walkers. It is based on the scarecrow theme, which is inspired by horror movies. And its main bundles are creepy, with a combination of flames and straws. The Season 39 Elite Pass has two main bundles, including The Blazing Scarecrow (male) and The Fiery Scarecrow (female). And as their names suggest, both of them are scary.
Season 40: Quantic Unknown (September 2021)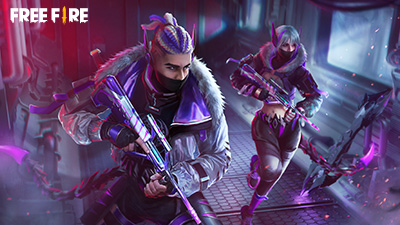 In the list of all elite pass in Free Fire, 40th Elite Pass Season was released in September, 2021, bringing with it the Futuristic Hackers Bundle with a purple theme. This 40th Elite Pass Is Based On The Theme Of "Quantic Unknown."
Season 41: Mesmerizing Knights (October 2021)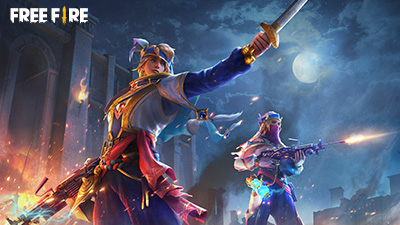 The Season 41 Elite Pass called "Mesmerizing Knights", brings the theme of the, Prince of Persia, into the game. The highlight of this exclusive elite pass is the male and female bundles, in which the male bundle has the exclusive theme of blue and white with a slight red patch on the vest, and the female bundle of the Elite Pass 41 is based on the princess of Persia, which has pink, white, and there are colour combinations of blue.
Season 42: Inferno Rage (November 2021)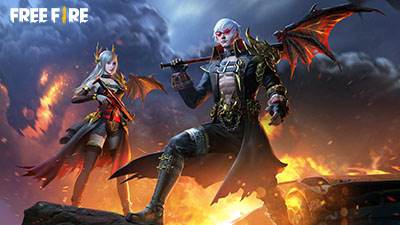 Free Fire's 42nd Elite Pass, titled Inferno Rage, was introduced on the first day of November 2021. This Season 42 Elite Pass is based on the theme of Inferno Rage. The 'Inferno Rage Pass' set and everything inside have a dragon theme. And its preorder reward is an MP5 Beastly Wrath skin.
Season 43: Palace of Poker (December 2021)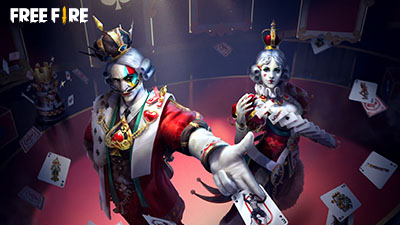 The Season 43 Elite Pass, known as the "Palace of Poker", arrived in December 2021. And this 43rd elite pass was rewarded with a Monster Truck-Poker Monarch as a pre-order reward. However, at the time, this was not the theme many players were expecting during the "Christmas month".
Season 44: Planet Rogue (January 2022)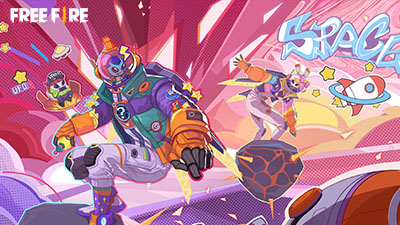 The first Elite Pass of 2022 is Season 44 Elite Pass Planet Rogue, which was released in January 2022. Free Fire's 44th Elite Pass is space themed.
Season 45: Papyrus Rebel (February 2022)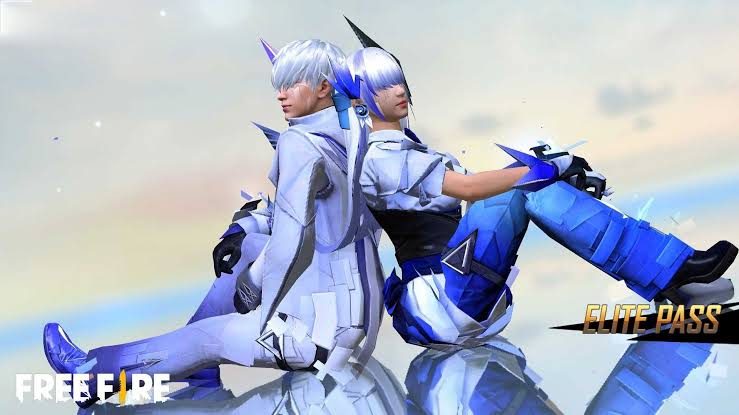 Free Fire introduced the Elite Pass, called "Papyrus Rebel", in February 2022. And this 45th elite pass has a theme inspired by diamonds, sapphires, and other jewels made on paper, with some crazy details. The theme will be Papyrus Rebel, and it will include two exclusive costume bundles—the Platinum Odette Bundle and the Silver Rothbard Bundle—among other prizes. And the exclusive pre-order reward for season 45's elite pass is the unique Swan Embrace Pan Skin.
Season 46: Cooper Prodigies (March 2022)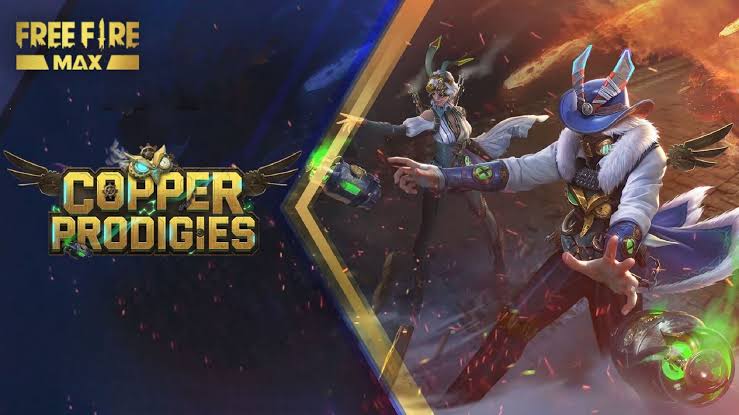 The Free Fire Season 46 Elite Pass was can be availed in March 2022. It's called Cooper Prodigies, and you'll find tonnes of rewards based on it in the store. The Chimney Engine Loot Box was its special pre-order reward.
Season 47: Scrolls of Azure (April 2022)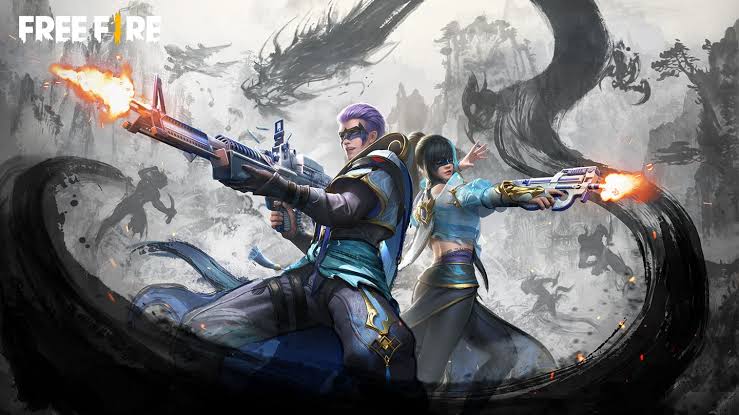 Elite Pass Season 46 ended on March 31 to make way for "Scrolls of Azure", and the 47th elite pass was launched by the developers on April 1, 2021.
Season 48: Checkered Nobility (May 2022)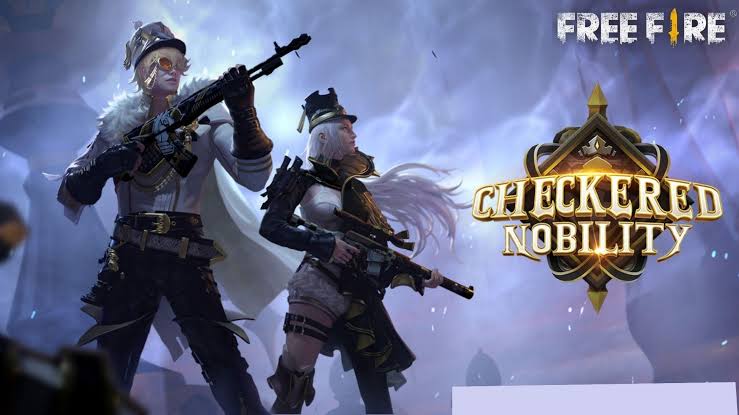 The theme for the Season 48 Elite Pass is Checkered Nobility, which includes two uniquely themed outfits—the Checkmate Dame Bundle and the Checkmate Knight Bundle. In addition, players can also get surfboards, avatars, gun skins, backpacks, jackets, and banners.
Season 49: Swordsoul Reality (June 2022)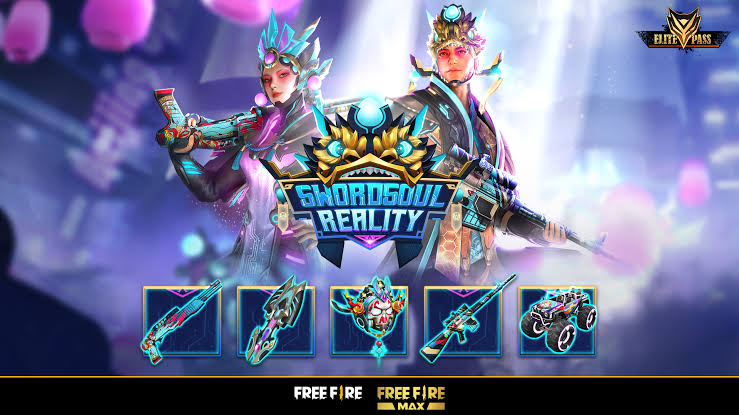 The Season 49 Elite Pass is based on the theme of Swordsoul Reality, started on June 1st, 2022. The CyberSword Neon Bundle and CyberSword Ember Bundle are two of the most exclusive bundles of the Elite Pass.
Season 50: Bumble Rumblers (July 2022)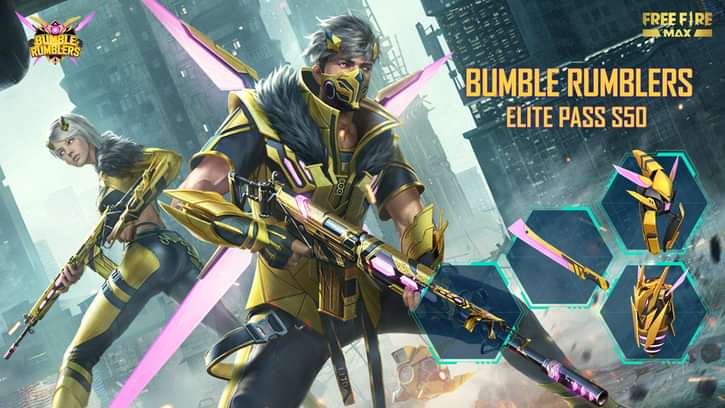 On July 1, 2022, the Season 50 Elite Pass of Free Fire was released. This 50th Elite Pass was dubbed "Bumble Rumblers" by the developers. And its preorder reward was the Apocalyptic Swarm loot box. In addition, its two special bundles, the Cyborg Piercer Bundle and the Cyberoid Stinger Bundle, were kept.
Season 51: The Kung-Foodies (August 2022)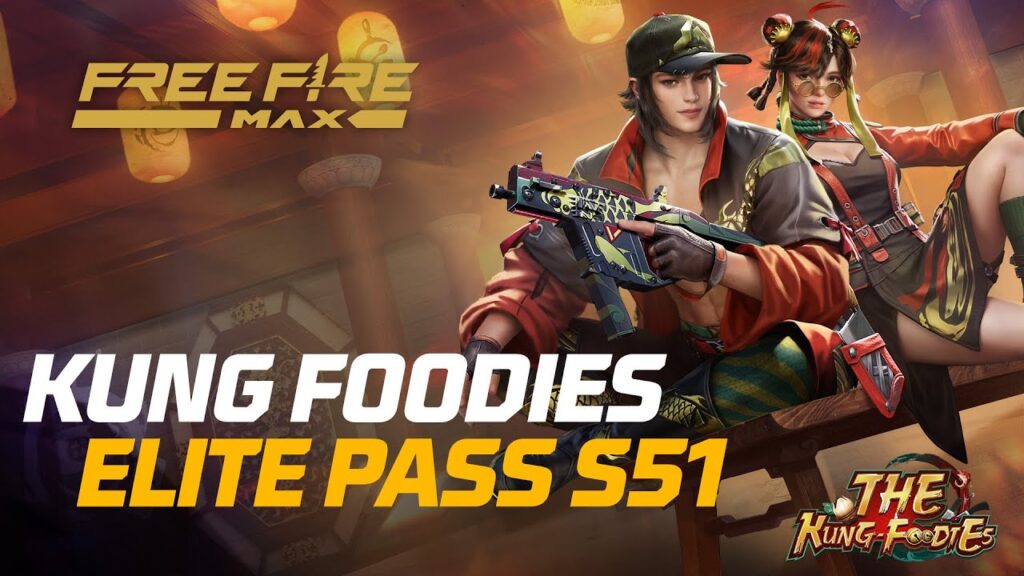 The 51st Elite Pass called "Kung Foodies" arrived in Free Fire on August 1, 2022, with two special bundles: the Cherry Chefmaster Bundle for the female character and the Crimson Knifemaster Bundle for the male character. Garena rewards those who pre-order this Season 51 Elite Pass with a "Steamed Bun" grenade skin.
Season 52: Deep Sea Warriors (September 2022)
The September 2022 Elite Pass is Free Fire's 52nd Elite Pass. In the game, this brought the Megajaw Tormentor male bundle and the MegaFin Taunter female bundle. And a special Mask Skin Ocean as a pre-order reward for the Deep Sea Warriors Elite Pass.
Season 53: Jutsu Elemental (October 2022)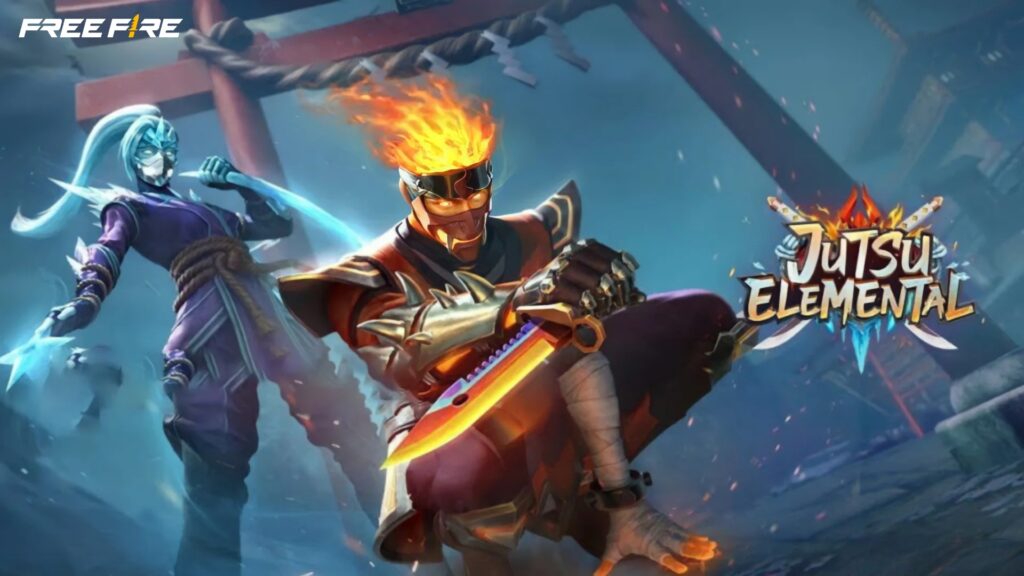 Jutsu Elemental is the 53rd season of Elite Pass in Free Fire. It, as usual, includes two special bundles for male and female characters: the Firestorm Shinobi Bundle and the Windfrost Shinobi Bundle. Its preorder reward was a Triple Sword Backpack, while other in-elite-pass rewards are the Ninja Stand Emote, Hunt Altar loot boxes, and more, which reveals that this Free Fire Elite Pass is completely ninja-type themed.
Season 54: Voltage Vengeance (November 2022)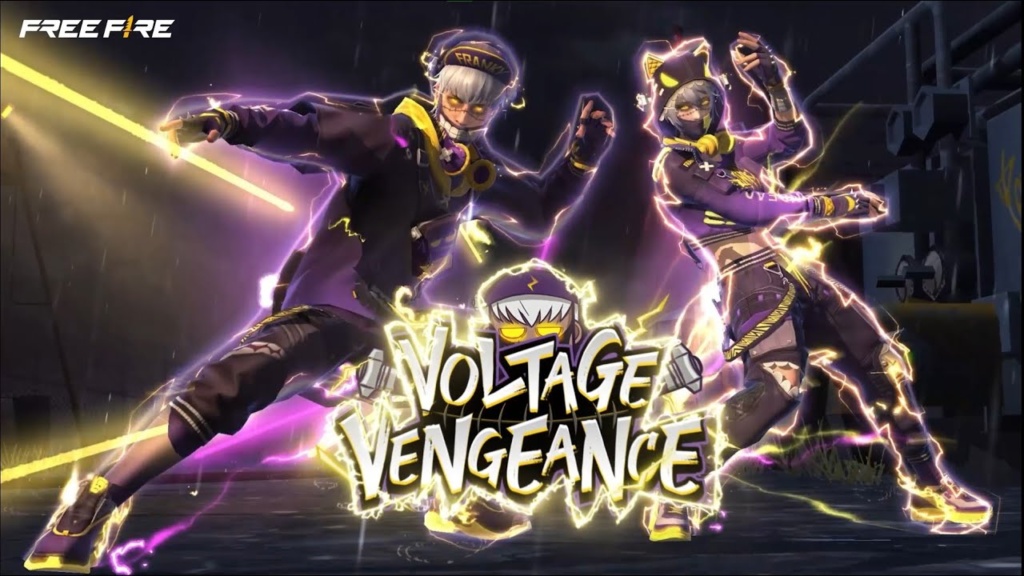 Currently out in the game, the Season 54 Elite Pass is Voltage Vengeance, based on an electrifying theme. There is a Monstrous Shock bundle for the female character and a Gnarl Electrocution bundle for the male character. And players who pre-ordered it have received a special vehicle skin, titled the Supercurrent Cruiser, as a special reward. Some other special rewards include Gnarl Electrocution SKS, Supercurrent Skyboard, Monster Incoming Backpack skin, etc.
---
FAQs about Free Fire Elite Passes:
Here are some frequently asked questions and answers related to the all elite pass in Free Fire.
Is the Elite Pass permanent in Free Fire?
No, the Season of Elite Pass is only available for a period of 1 month, but the rewards earned from it remain in the player's account permanently.
How many elite pass are in Free Fire?
As of today, November, there are a total of 54 Elite Passes in Free Fire.
Which and when was the first Elite Pass in Free Fire?
The first Elite Pass introduced in the game was Kitsune, which came out in June 2018 and lasted for 1 month. It included several rewards, including the Sakura Bundle, which was based on a Japanese theme.
That's all; this is the list of Free Fire All Season Elite Passes from first elite pass to until now. Also, we will keep adding the next Elite Passes that will come after the end of the current season.
So, which season's bundle is your favourite in this Free Fire Elite Pass Bundle list? Let us know via the comments below, and while you're here, don't forget to check out Top 5 Most Rare Elite Passes & All Elite Pass's Badge list.
---
For more most comprehensive Free Fire game content every day, follow us on Google News, Twitter, and Instagram!