With the update rolling out in a few days, the excitement for the next update is huge among the players. And as you know, with Free Fire updates comes an Free Fire advance server where players can report technical glitches or bugs in the game and experience tonnes of new features that haven't been released to the main server yet. In return, the players are also rewarded.
And now, as before, Garena Free Fire is all set for the release of the Free Fire OB35 Advance Server. Even though the registration has already started and while the server opening timeline has also been revealed.
So let's go ahead and find out more about the Free Fire Advance Server OB35, including its release date, its registration and download process, and its activation code.
The Free Fire Advanced Server Release Date and End Date
As mentioned on the official site of Garena Free Fire, the OB35 Advance Server for the game will be released on July 7 and the APK download process will also start on the same day. Talking about it's ending, the Free Fire Advance Server will end on July 13th.
And the registrations are already underway and are currently being processed. So if you are also willing to join the advanced server, then follow the steps given below to register for Free Fire OB35 advance server.
Steps for Free Fire Advance Server registration
The FF Advance Server can only be run by registered users, so it will require registration. And as registration for Free Fire Max Advanced Server is free for all, every user can easily register for it. On July 7th, you will be able to download Free Fire advance server apk. We have also mentioned some steps in the next paragraph regarding its download process.
First of all, go to the Free Fire Advanced Server website by clicking here.
Select any of the login methods and login to move to the next step.
Now a dialogue box will appear asking you to enter the active email address. Just fill out it.
Finally, just wait for a few seconds and yes, you have completed the FF advance server registration process.
Steps to download Free Fire Advance Server APK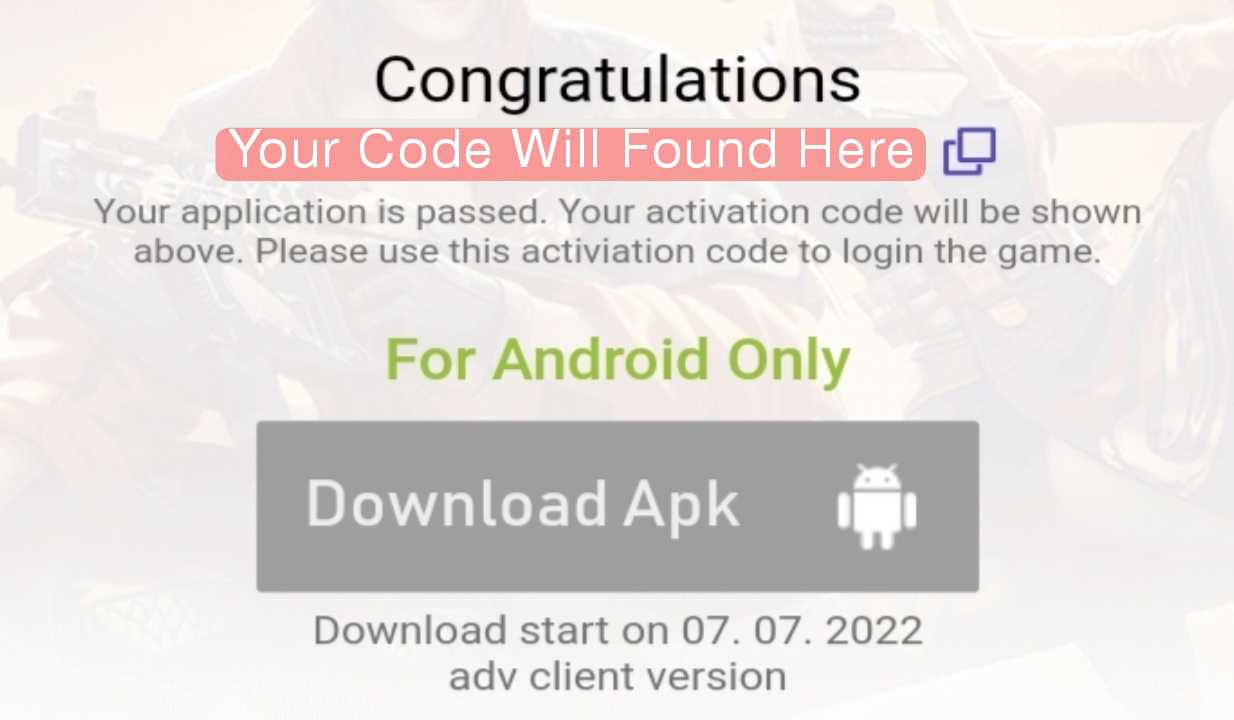 As mentioned earlier, the advance server for the game will be released on July 7th, and the apk download process will also start on the same day, so once it is available, you can download FF OB35 advance server by following the below steps.
Visit the official Free Fire Advance Server website, or click on this link directly.
Select any login method you used last time during the Advanced Server registration process.
After logging in, find the download page or directly click here.
To download the APK, press the 'Download APK' button and then install the FF Advanced Server APK and enjoy.
Note: You can also get the FF advance server apk from other resources like Uptodown, Softonic, etc. But, you will not be able to log in to the advanced server without an free fire advance server's activation code, and it will only be accessible to a limited number of users.
---
Frequently Asked Questions
Will my main Free Fire account be deleted if I join the Free Fire Advance Server?
No, your main Free Fire account will not be deleted if you join the Free Fire Advance Server.
Will every registered user get access to the Free Fire Advance Server?
No, only a limited number of Free Fire Advance Server activation keys will be givened.
Will my Free Fire advance server account be deleted after the trial period ends? 
Yes, your Free Fire Advance server account will be deleted after the trial period is over, but you can play on the main server.
---
We hope that this article has helped you understand more about the Free Fire Advanced Server. Although not many can get it, it is a neat platform for users around the world to quickly access new features of the game. And apart from the features of the upcoming game updates, you also get free diamonds for reporting glitches or bugs.
And, if you're a fan of Free Fire and you want to enjoy it too, what are you waiting for? Follow the steps above and register for the Free Fire OB35 Advanced Server now! And if you loved the post, then don't forget to follow us on Twitter, Telegram, and Google News to stay up to date with such information.