Free Fire is one of the most popular titles in battle royale games, with a huge community of streamers and a huge user base. In addition to having super immersive gameplay and a very competitive community, the game includes a levelling system similar to other BR games to make it more competitive.
With this system, the player's level continues to increase with the amount of EXP he receives for each match he plays. However, Garena does not explicitly state how much EXP is given on each match or on what grounds, but in order to gain Exp in the game, players must complete daily missions while playing the match. Keeps doing And talking about the limit, Free Fire has not set a limit on how much XP the players can earn per day.
And while some players play less, some play too much. And the game rewards them based on EXP, so internal competition continues between players. As a result, the players put in a lot of effort to raise their level. And as it is not an easy task to achieve booyah and level up without time and skill in the game, But still, there are some players, or we can say that there are pros in the game, who have nothing to do with their stats or K/D ratio, and whatever they do is raise the level by playing the game.
That's why today we bring you a compiled list of the top world's highest level Free Fire player IDs with their IGN, UIDs, and more. Let's move on to Player #1:
Free Fire Highest Level Players:
1. Ꭲʜᴜɴᴅᴇʀᗷᴏʟᴛ (Level 100)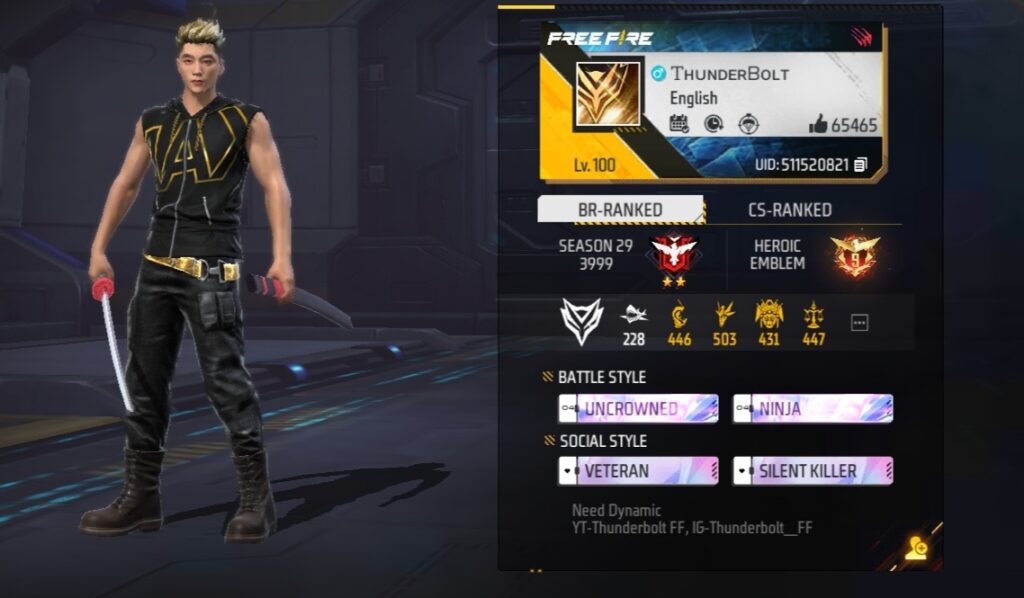 The first player on the list of highest levels in Free Fire is Thunder Bolt, with level 100. His in-game name is Ꭲʜᴜɴᴅᴇʀᗷᴏʟᴛ and uid is 511520821. He has more than 65K+ likes. And apart from being a high-end player, he also has a YT channel called Thunderbolt FF.
2. ICECOLDᶠᶠ•YT (Level 100)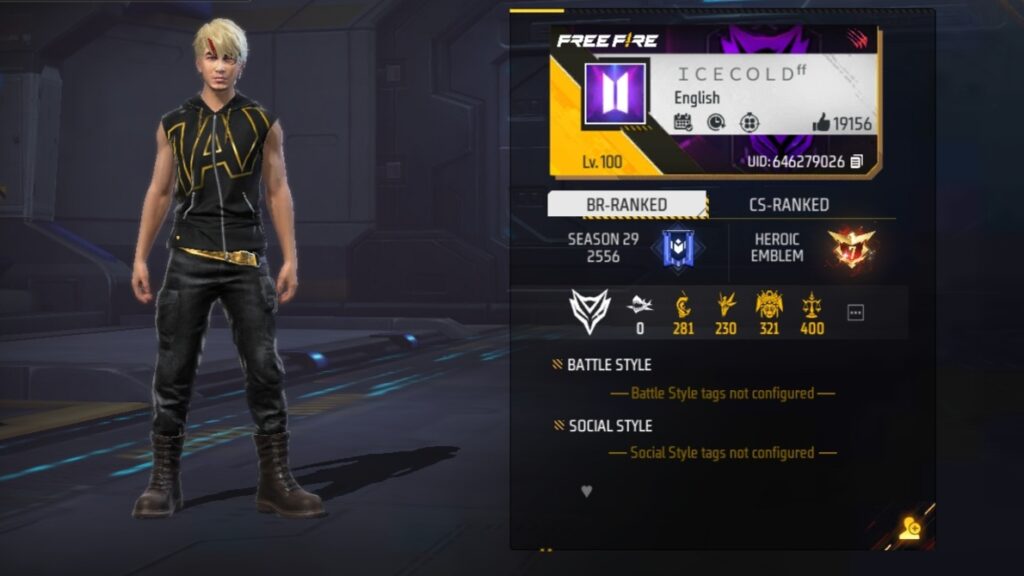 The second highest-level Free Fire player ID is 64627906. And his in game name is ICECOLDᶠᶠ•YT which has more than 19k+ likes. ICECOLD FF also has a YouTube channel, ICE COLD FF, which has around 484k subscribers, as well as a live streaming channel with 22k subscribers.
3. Bunlatrix
Bunlatrix is the highest level Free Fire player in the world as well as the oldest player in Indonesia. She comes third in our list, and her UID is 14796591. Recently, he has achieved the level of 100. And with 99999 likes, his Free Fire ID also has a V badge.
4. Bibeeiii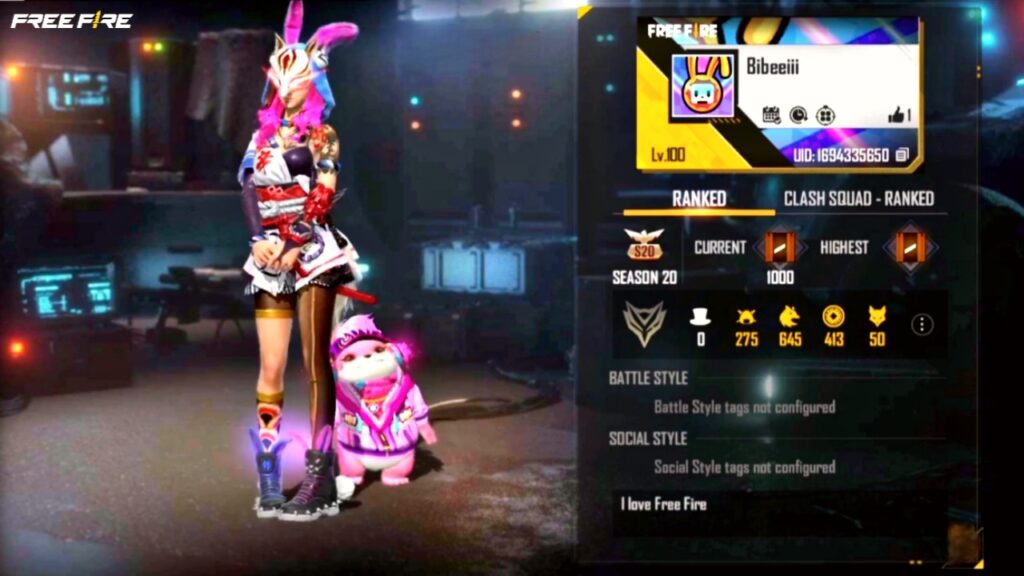 Another id in our Free Fire highest level player list is Bibeeiii. His uid is 1694335650. Bibeeiii has a level of 100, but the surprising thing is that he has only 1 like on his id, maybe because of some glitch or maybe really.
5. ⅯᴏɴᴛʏㅤᏟᴀʀʟᴏ⠏ (Level 99)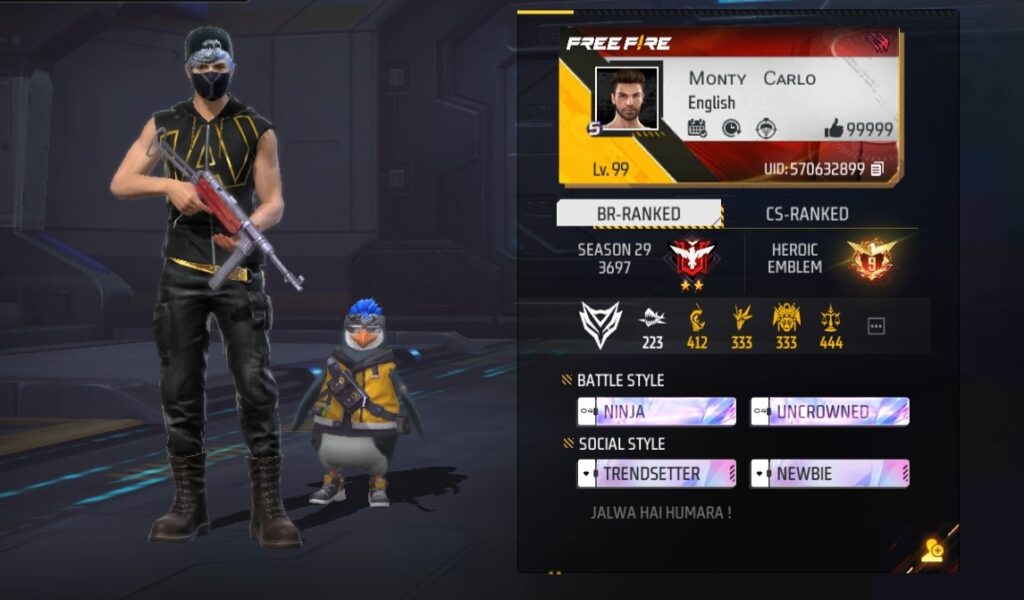 Monty Carlo aka Monty is the fifth Free Fire highest level player with level 99 whose game name is Ⅿᴏɴᴛʏ Ꮯᴀʀʟᴏ. Interestingly, his profile appears to be filled with the number 9. For example, his choice is almost equal to 99999, and his UID, which is 570632899, also has 99 at the end. which makes it all the more appealing and looks like Monty is trying to maintain his 99 series. Like other top players, Monty also has a YouTube channel by the name of Monty Carlo FF.
6. CC-MUGU–YT- (Level 98)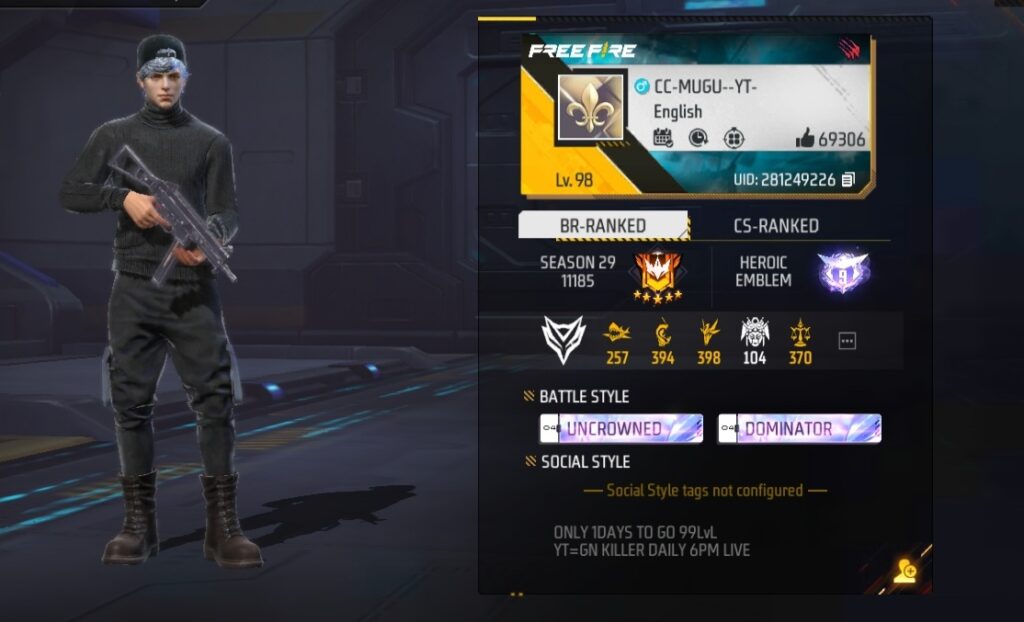 CC MUGU YT is the 6th Free Fire highest level player in India as well as in the world with a level of 98. Soon it will increase to 99. The Free Fire ID of CC MUGU YT is 281249226, and the IGN is exactly CC-MUGU-YT-. He has around 69K+ likes on his profile and his own YouTube channel, GN Killer.
7. ȺᴄᴛɪᴏɴɃᴏʟᴛ (Level 94)
Action Bolt, one of the most popular Free Fire YouTubers with over 1.4 million subscribers, comes in at No. 7 on the list of Free Fire Max's highest-level players in India. His game name is ȺᴄᴛɪᴏɴɃᴏʟᴛ and uid is 88651465. The main reason behind their high level is believed to be their rank push every season. And if talk about his profile likes, then it is almost 100,000.
8. Ꮪᴀᴠɪᴛᴀ★Ɓʜᴀʙɪ (Level 92)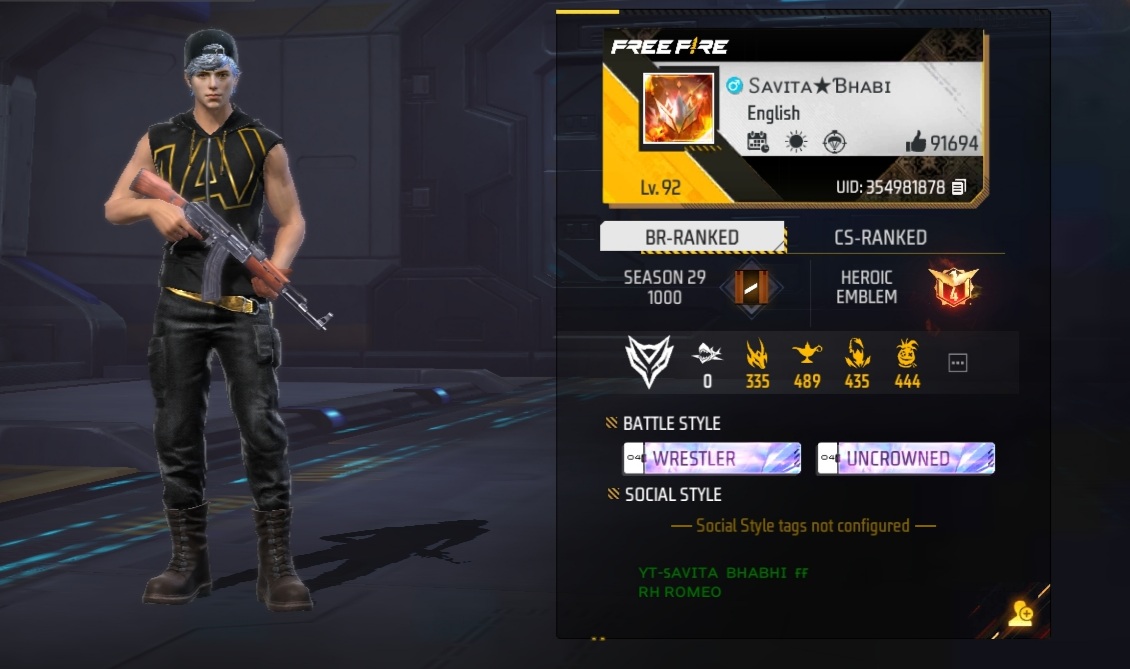 Ꮪᴀᴠɪᴛᴀ★Ɓʜᴀʙɪ is one of the top rank pushers in the BR rank season. She achieved a level of 92 at the same time and a count of nearly 92k likes, as evidenced by him ranking among the top 100 players in almost every ranked season. The UID of Ꮪᴀᴠɪᴛᴀ★Ɓʜᴀʙɪ is 354981878. She also has a small channel named Savita Bhabhi FF.
9. ĐᴀDĐʏCᴀʟʟIɴ₲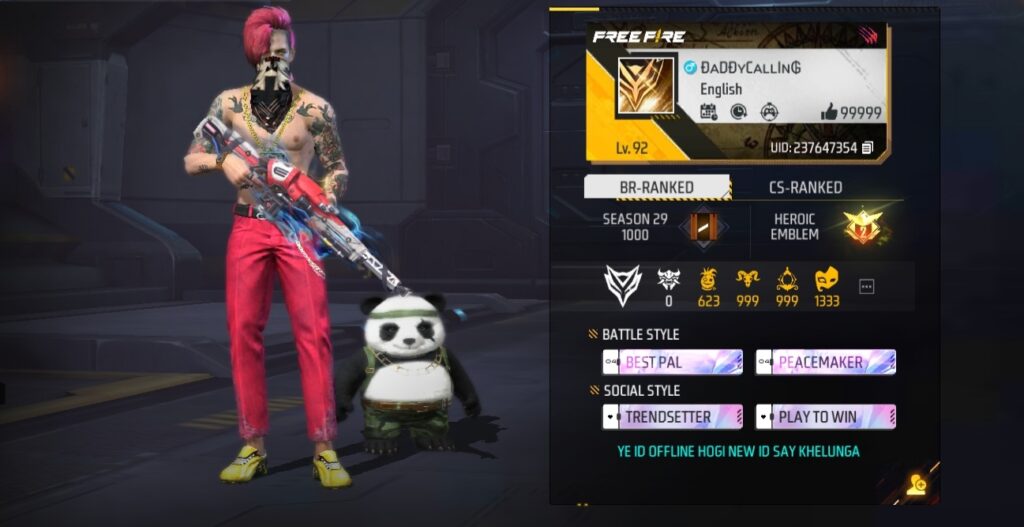 Daddy Calling is a popular name in the Indian Free Fire community, and is well-known for its gameplay and high level Free Fire ID. Currently, ĐᴀDĐʏCᴀʟʟIɴ₲ has 92 level and his Free Fire ID is 237647354, and achieving this is not an easy task. This is the reason the creator also has a successful YouTube channel, which has more than 325K subscribers.
This is a list of the top players with the highest level in Free Fire from different server/regions. And sometimes the actual level may be slightly different as the players keep playing and it keeps on increasing. So these are all subject to change and cross check their ID in the game. And if you know anyone with a higher level than the mentioned IDs, please leave their UID in the comments section. We will try to update them as soon as possible.
---
Follow us on Google News and Twitter for more Free Fire related news and updates. Also, don't forget to join our Discord and Telegram channel so you can be notified quickly!