Gaming has become increasingly popular in the modern world, with hundreds of games based on different interests such as thrills, action, battle royale, horror, shooter, mystery games, and more were released in 2021-22. But every gamer worries about paying for an expensive game that eventually turns out to be trash. But luckily, we have plenty of best free PC games to play in 2022, where players and sports fans don't need to spend a single penny to try their hand at the popular titles that have captured the hearts of millions.
So do you also looking forward to try out some free-to-play PC games or want to know what are the best free PC games to download?
We've got you covered. Here's a rundown of the best free-to-play PC games that offer plenty of entertainment and won't cost you a cent to play unless you purchase add-on content.
Best Free PC Games To Play In 2022 –
Call of Duty: Warzone
When it comes to the best battle royale games for PC, Call of Duty: Warzone is one of the most popular and best free PC games for you to play. Exclusively released on March 10, 2020, for PlayStation 4, PlayStation 5, Xbox One, and Microsoft Windows platforms, it was also nominated as Best Multiplayer and Best Ongoing Game.
Call of Duty: Warzone takes place in a city called "Verdansk", which includes several differently named regions and regions, as well as hundreds of unique landmarks. Each match can provide an immersive combat experience with up to 150 players.
It has two game modes: Battle Royale and Plunder. The battle royale game mode is similar to other battle royale games, where players compete on a constantly shrinking map and the last player to survive to the end zone wins the match, while in the Plunder mode, players compete to collect the most cash around the map, and the team that collects the most cash wins the match. Both modes also include short missions called "contracts" that squads can complete during a match to receive rewards such as loot items, special abilities, and cash.
Dota 2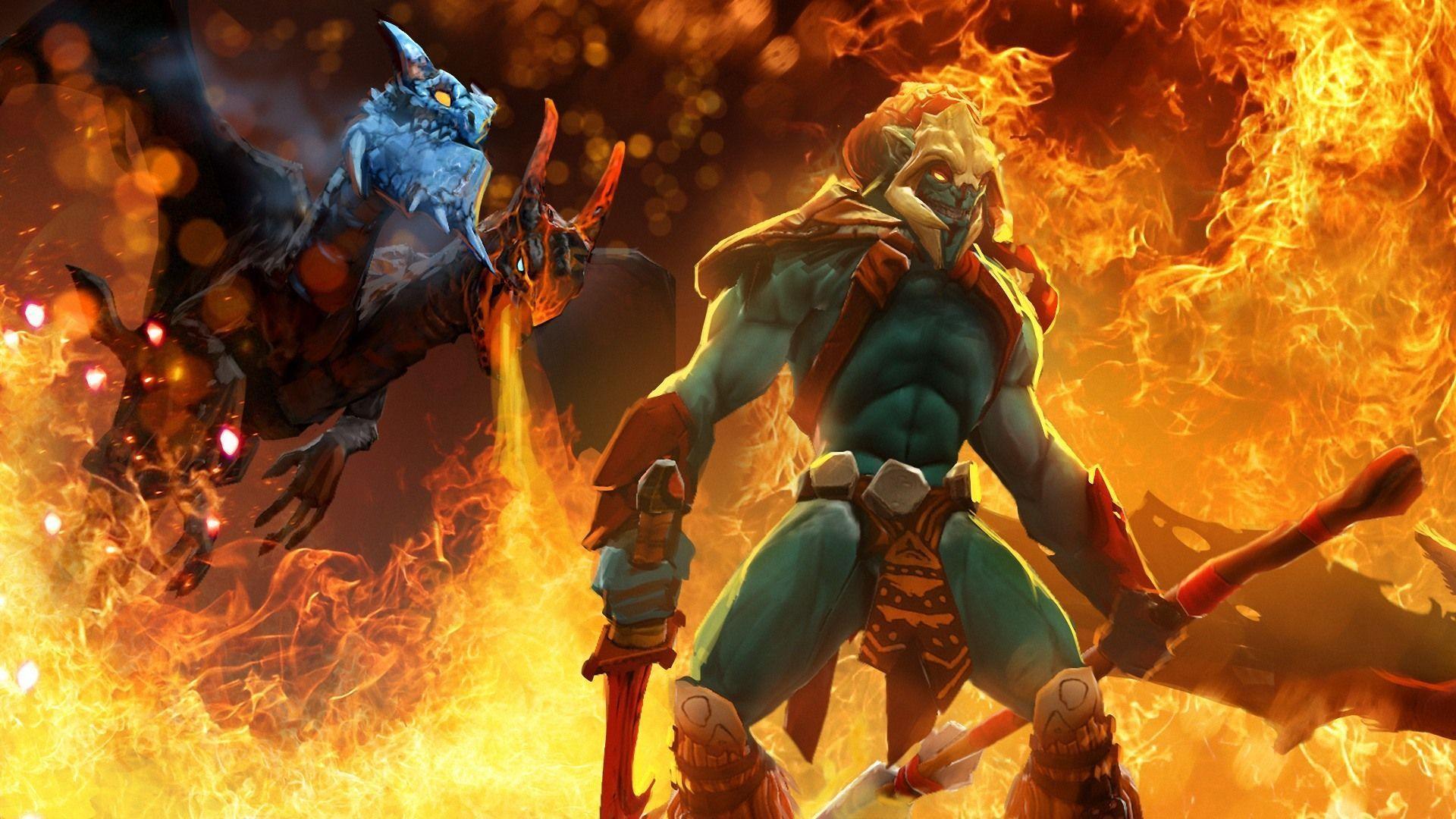 Nominated for the "Game Award for Best eSports Game", Dota 2 is one of the most popular multiplayer arena games & another best free pc games to download among the giant titles of all esports games.
In this game, two teams of five compete against each other, choosing their Dota 2 heroes from a selection of hundreds before heading to the battlefield. One team tries to destroy a large structure, and the other team tries to defend it. One team wins by becoming the first team to destroy the other team's "ancients." And it doesn't get any easier, as both teams spawn waves of creatures and are protected by mighty towers. And each player will need to make the best of their hero's abilities.
It's tough, complicated, and inspires fanaticism, which makes it all the more lovable and one of the most played games on Steam.
Apex Legends
In the genre of the first-person hero shooter, Apex Legends, developed by Respawn Entertainment, is one of the potential rivals to both Fortnite and PUBG. Some also considered it a worthy competitor to other battle royale games that were released before and after its launch.
The game features a unique concept, best-in-class squad battles, and fast-paced combat that keeps the game top-notch among the best and free PC games. Before the match, players form two-or three-player squads and choose from a roster of pre-determined characters with unique abilities known as "Legends".
The game has two gameplay modes: "Battle Royale" and "Arenas". Up to 60 players land on an island and search for weapons and supplies before attempting to defeat all the other players in battle. And an ever-shrinking ring in the available playing area brings players closer together until a handful of players remain and the team that is last in the final wins.
League of Legends
When it comes to your mind, which is the best role-playing and strategic free game to play, League of Legends is also one of the best free-to-play PC games options for you today! It is a competitive multiplayer online battle arena video game developed by "The Riot Games" that was released in 2009. Who regularly topped 8 million concurrent players in 2019.
Gameplay-wise, players in League of Legends are primarily formed into two teams of five members each. Each team begins on opposing sides of the map, known as a "nexus". To win a match, a team must destroy the opposing team's alliances (nexus). But destroying it is not as easy as it seems. The gameplay combines the use of skill and strategy, and there are multiple paths to victory; whoever destroys the Nexus first wins the match.
Valorant
Valorant is one of the best free PC games from Legends developer, Riot Games. It's a 5v5 character-based tactical shooter game that had a great start to life, with 14 million players accumulating every month.
The gameplay is fast-paced and demanding. where players are assigned to either the attacking or defense team with a five-on-five setup. The main game mode, Search and Destroy, is very similar to CS:GO. The goal of the attacking team is to plant a bomb called a "spike" and detonate it, while the defending team tries to avoid it. Whether a spike is placed or not, if one team is eliminated before any other win condition is met, the opposing team wins.
Matches are 25 rounds long, with each round lasting 100 seconds. And at the start of each match, players can choose characters called agents who have special abilities such as dashing fast, creating pools of smoke, building walls, or even summoning airstrikes. The first team to win 13 rounds wins the match overall.
Destiny 2
Destiny 2 is an online multiplayer and free-to-play action shooter video game with rpg elements developed by Bungie. It's an exceptional, well-supported best free pc games to download that is growing day by day. The game supports the PlayStation 4, Xbox One, and Microsoft Windows platforms.
This game is the sequel to 2014's game Destiny. It features the three-character classes: Warlock, Hunter, and Titan. Each class has special perks such as upgrades, special abilities that allow players to change their individual characters to provide a better type of play style.
Gameplay-wise, the game is set in a "mythical science fiction" world and features a "shared world" multiplayer environment with RPG elements. Basically, activities in Destiny 2 are divided between the game types "Player Against Environment" (PvE) and "Player Against Player" (PvP). In addition to the usual story missions, PvE includes three player "assaults" and six player raids. A free roaming patrol mode is also available for each planet, offering public events as well as new activities not included in the original. These new activities focus on exploring the planet and interacting with non-player characters(NPCs). The original Destiny only included NPCs in social places. It also offers a PvP objective mode as well as the traditional Deathmatch game mode.
Fortnite: Battle Royale
Fortnite is an award-winning free-to-play battle royale game developed by "Epic Games", the latest title to capitalise on the battle royale frenzy. It was released in 2017, with multiple game modes for players of every type of game.
The game consists of more than 100 players who fall from a "Battle Bus" on the island in search of weapons and compete to be the last player or team.
And the game has four major game modes:
Save the World is a cooperative shooter-survival game in which up to four players can fight off zombie-like creatures and defend objects with fortifications they can build.
Battle Royale: A free-to-play battle royale game in which 100 players compete to see who will be the last man standing.
Zero Build: A pure test of weapons, items, and traversal ability, just like the Fortnite game Battle Royale-without building.
Creative Mode: unique islands and games to share with friends online to create together.
Counter-Strike: Global Offensive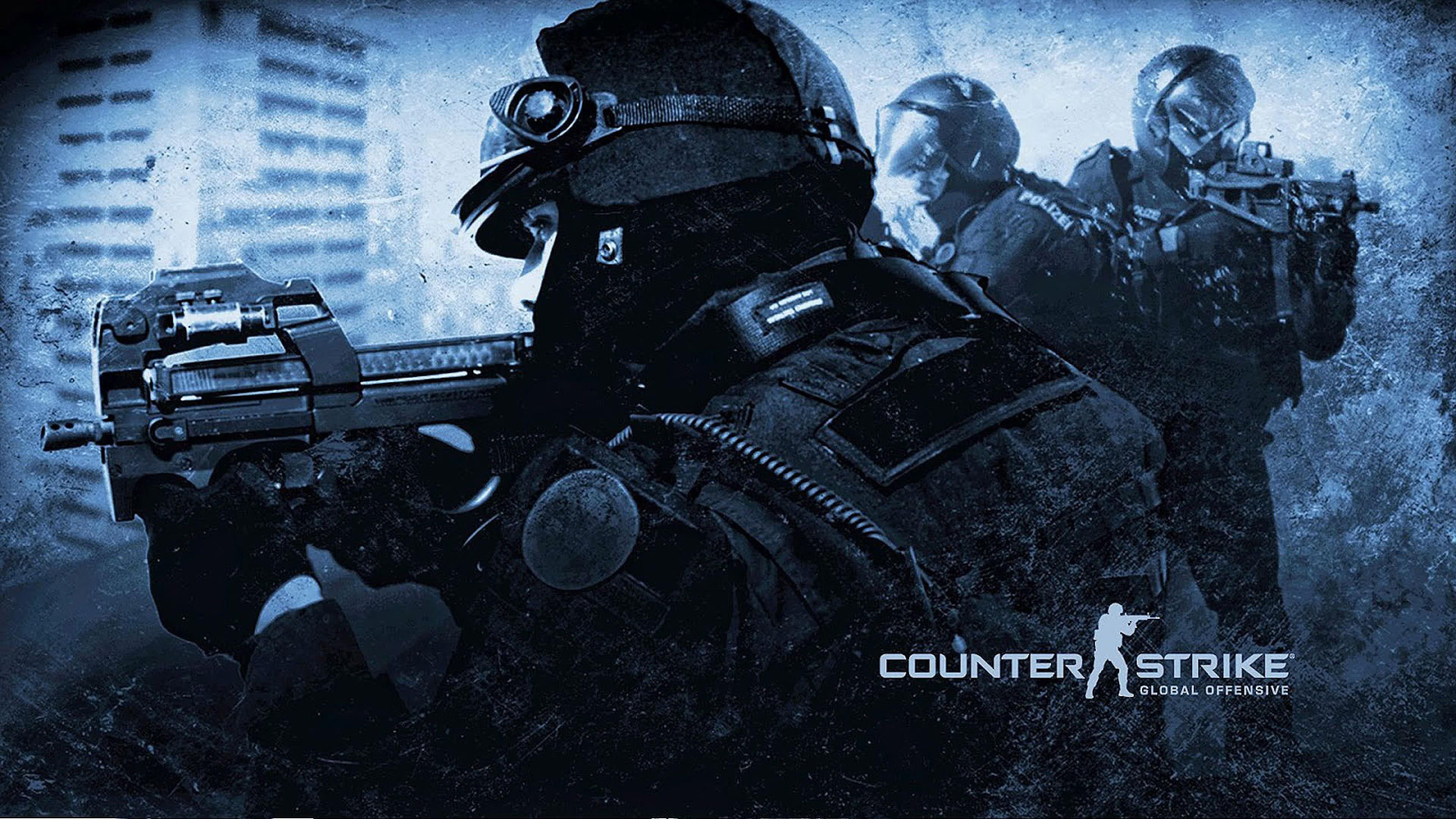 Counter-Strike: Global Offensive is one of the most iconic titles in global gaming industry commonly known as "CS:GO", is an free-to-play multiplayer first-person shooter game developed by Valve and Hidden Path Entertainment.
In CS:GO two opposing teams, the terrorist and counter-terrorist, repeatedly compete in game mode for full purposes, such as planting a place or defusing a bomb and rescuing or capturing hostages. There are 8 game modes in CS:GO Competitive, Casual, Deathmatch, Wingman, Danger Zone, Demolition, Flying Scoutsman, and Arms Race.
So If you want to play the best game sense, mechanics, strategic competitive games, Counter-Strike: Global Offensive(CS:GO) is the best free pc games to download in 2022 for you.
PlanetSide 2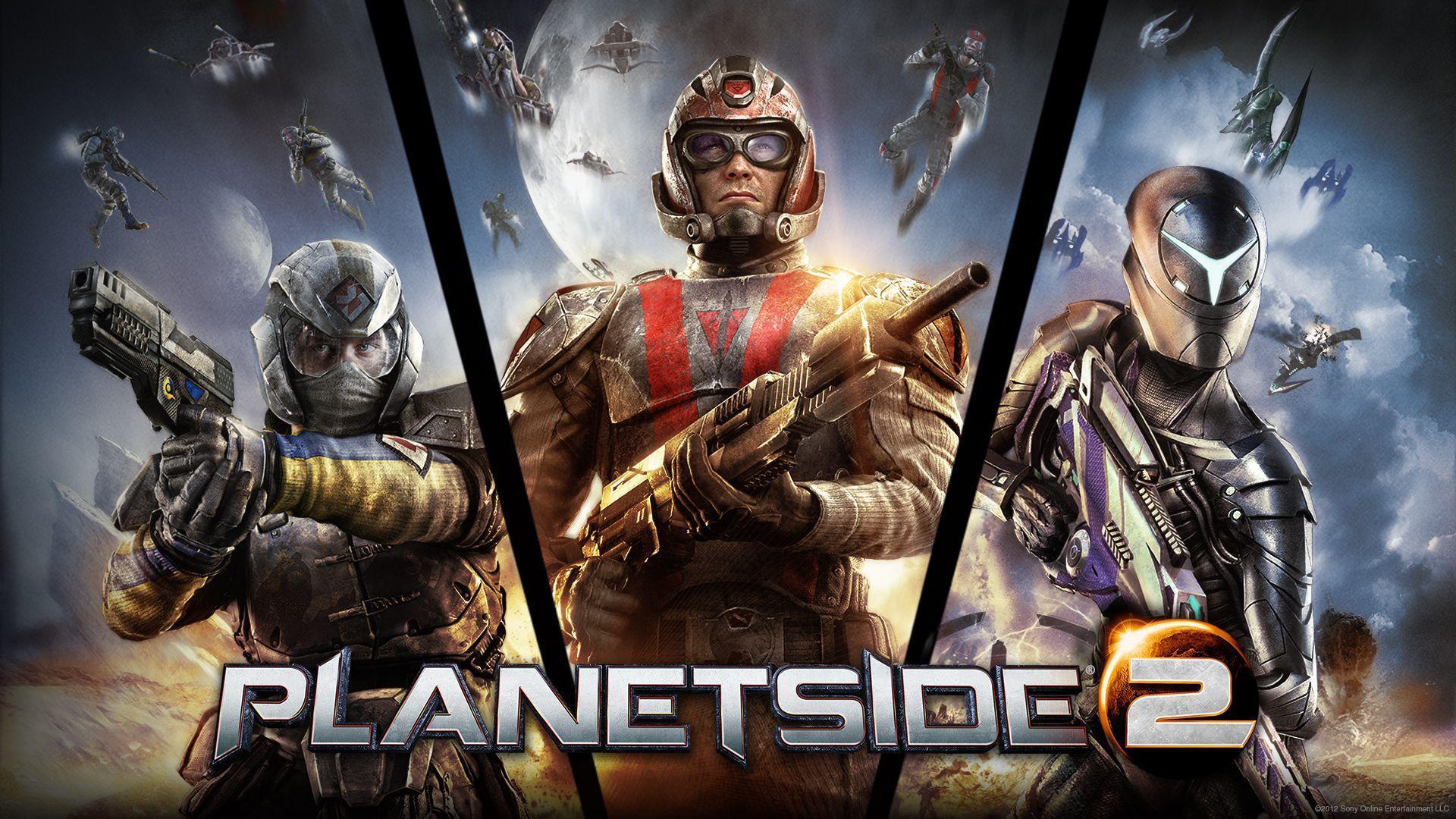 PlanetSide 2 is a free-to-play massively multiplayer online first-person shooter game, from "Sony Online Entertainment". It is a record-breaking sequel of original PlanetSide game. It has been released for PC, PlayStation 4 and PlayStation 4, Microsoft Windows as well.
PlanetSide 2 holds the Guinness World Record for greatest first-person shooter fight, with more than 1283 players recorded in single battles.The PS2 is a fast paced best free pc game game that offers truly epic, massive combat.
In PlanetSide 2 game, up to 2000 players fight strategically to gain control over a territory. And you have to use infantry, ground and aerial vehicles, and teamwork to destroy your enemies in this revolutionary first-person shooter on a large scale. So PlanetSide 2 is the best free-to-play PC games to come out within this decade.
Garena Free Fire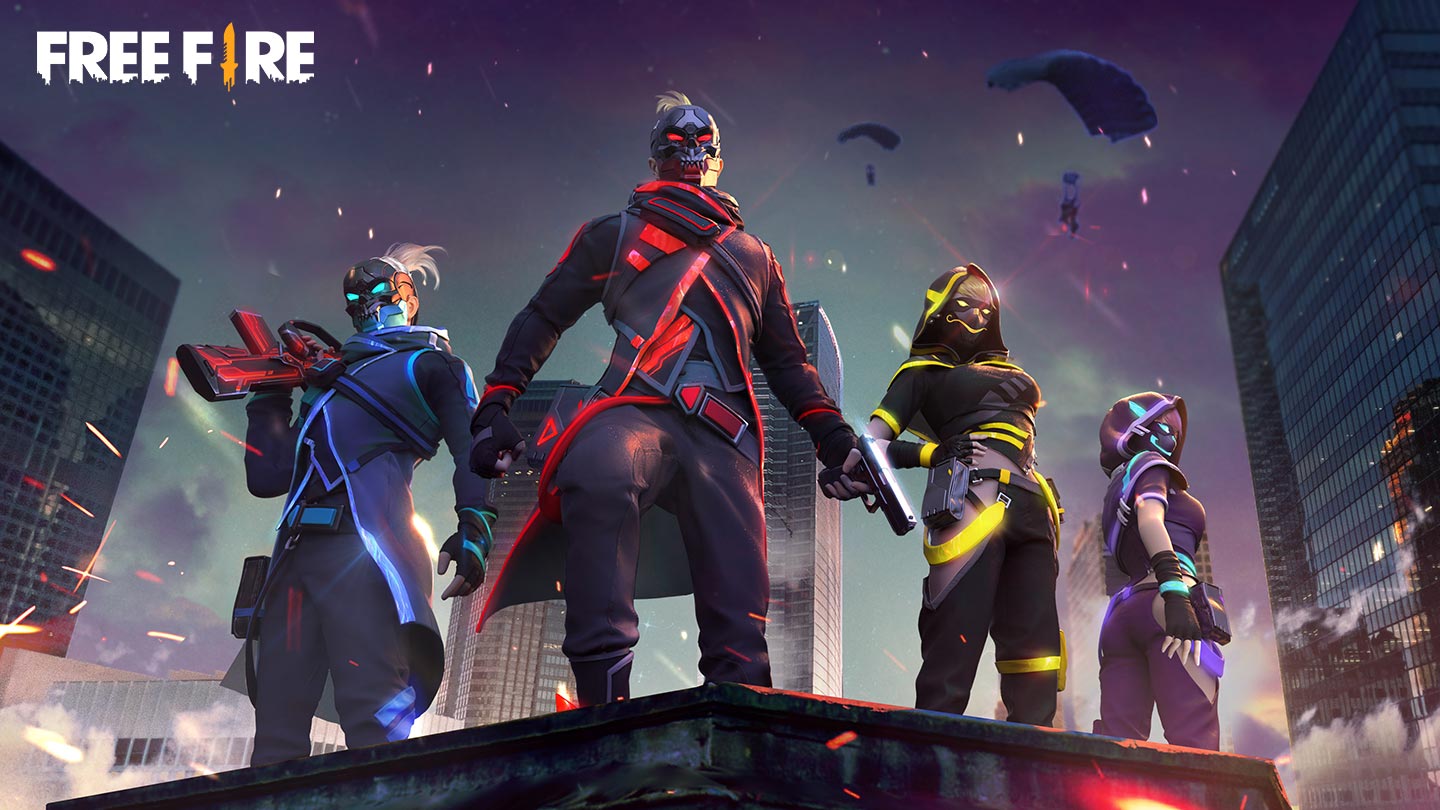 Being a lightweight game, entry-level and compatible with Android smartphones, Garena Free Fire has become one of the most played games in mobile gaming. Not only this, Free Fire has consistently emerged as one of the best and free pc games, and topped the list of best free pc games of all time.
Free Fire, the game on the list of best free PC games to play in 2022, consists of over 50 players who fall from a parachute on the island of any three maps in search of weapons and making instruments to pit against 49 other players. Players can choose any starting position, weapons, gear, and supplies to extend their combat life and aim to stay in the safe zone for as long as possible.
Players can drive vehicles to explore the vast map, hide in the wild, or become invisible by proning under grass or rifts. Ambush, snipe, survive. There is only one goal on the island: to survive and conquer what is called "Booyah".
Conclusion:
Yeah finally! You got it. Now you know which are the best free PC games to try in 2022. And we believe that this top free game will keep you hooked for hundreds of hours without spending a single penny.
Have you ever played any of these games before? If so, which are your favourite best free-to-play games on PC? Let us know via a comment below.
And of course, if you want to try out the some most popular mobile games too, don't forget to check out Top 10 Most Popular Mobile Games in India (Top Grossing) list!