Garena Free Fire is one of the most popular battle royale games in the gaming industry, which has one of the largest growing communities around the world. And because of the incredible, growing craze of Free Fire among players, you can find a large number of Garena Free Fire YouTubers who upload daily videos focused on the game for fans to enjoy;
However, only a few have achieved milestones or achieved decent subscriber counts. Lokesh Gamer is one of the them that has become well-known for creating content for this game.
So, today in this article we will try to reveal more details about Lokesh Gamer, such as: Lokesh Gamer's Free Fire UID, his lifetime stats, K/D ratio, Guild ID, income, and some real-life information along with in-game information like this.
Who is 'Lokesh Gamer' in Free Fire?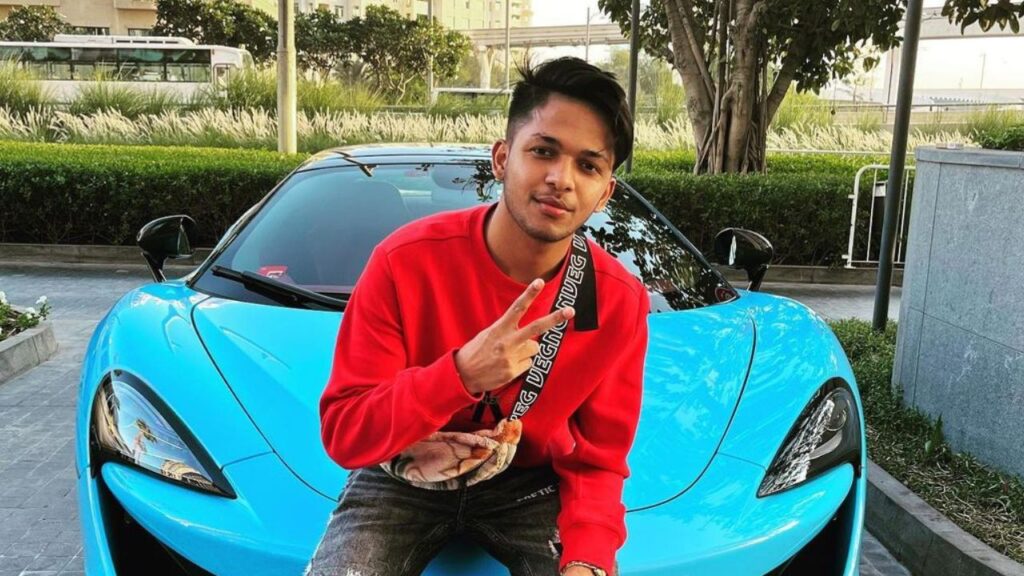 Lokesh Gamer's real name is Lokesh Raj Singh. He is from Hyderabad, Telangana. Lokesh Raj is a Free Fire gaming content creator with a massive subscriber base of 15.1 million subscribers and over a billion views. And he is one of the top 10 Garena Free Fire YouTubers in India, now famous as the richest noob player in the world.
Lokesh Gamer UID in Free Fire
Lokesh Gamer's Free Fire ID is 220528068. With more than 8700 likes, the current level of Lokesh gamer is 64, and from his popular name, "Richest Noob," you can expect that he has invested a lot in games. This is why you can see that he has bought almost all the Elite Passes since he started playing.
Lokesh Gamer Guild ID in Free Fire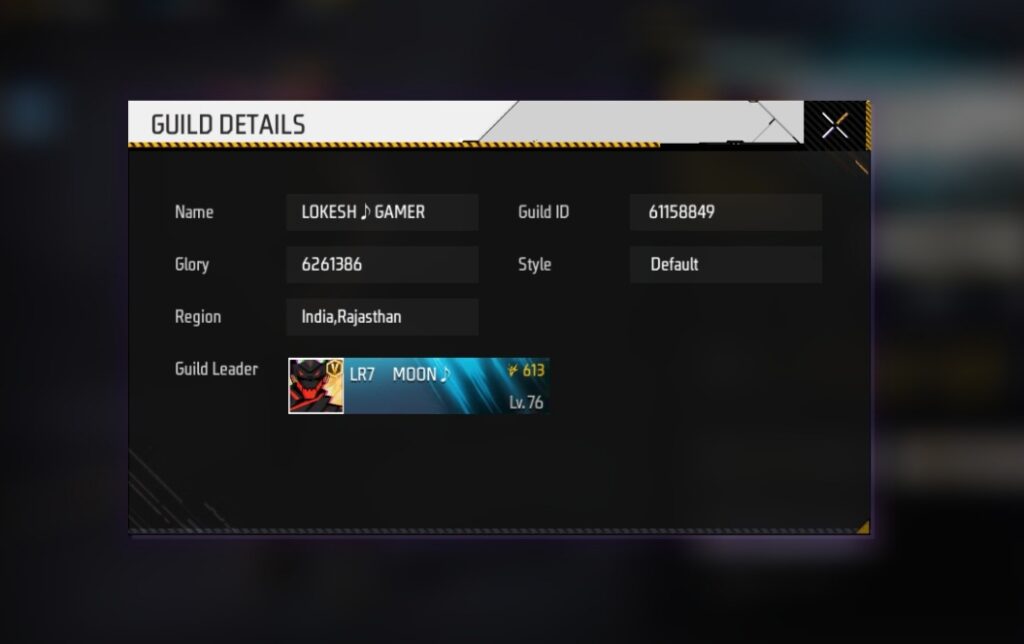 Currently, Lokesh Gamer is in the LOKESH???GAMER Guild and he is its leader. The Guild ID of LOKESH???GAMER is 61158849 with a total glory of 62 Lakh+. This guild is one of the top guild in Free Fire in India, where many YouTubers and top players are in this guild.
In-Game Stats of Lokesh Gamer ID:-
lifetime Stats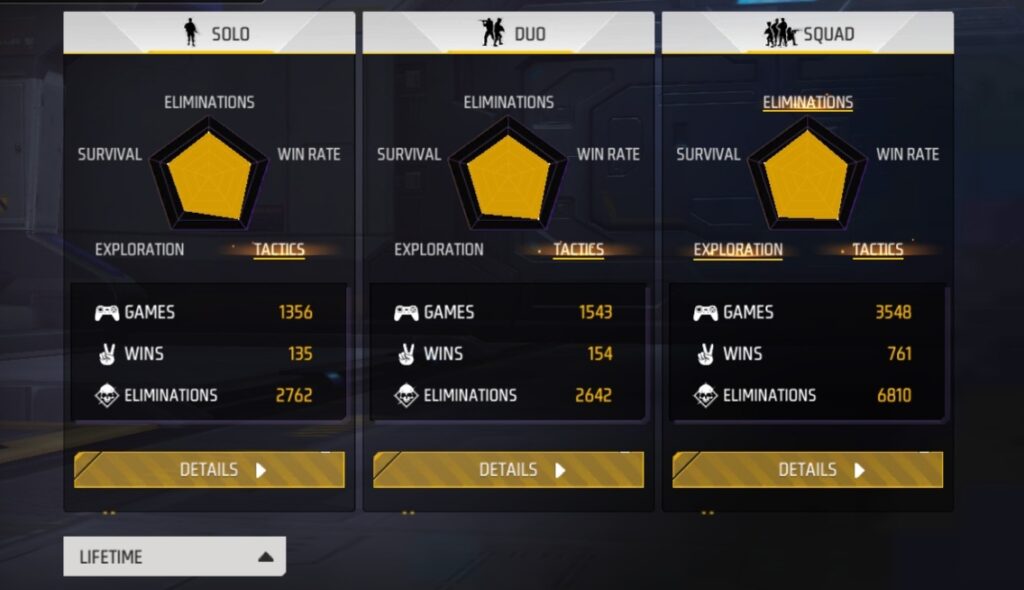 Lokesh Gamer has played 3548 squad matches so far in his lifetime, out of which he has won 761 matches. And the total number of kills is 6810.With this, his K/D Ratio is 2.44.
If we talk about Duo, then there are a total of 1543 matches, out of which 154 have been won by killing 2642 opponents. And the K/D Ratio of 1.90 is maintained.
A total of 1356 matches have been played in the same solo, in which 135 matches have been won. And with a K/D ratio of 2.26, the total kills is 2762.
Ranked Stats
Lokesh Raj hasn't played too many solo and duo matches in the current BR-Rank season. And in squad mode, he played 75 matches in which he won 24 matches and killed 262. thereby making the K/D ratio 5.14%.
CS Career Stats
He has played a total of 1704 matches in its CS career, out of which it has won 1046 matches with 10062 kills and maintained a K/D ratio of 1.77 and a win rate of 61.38%.
CS Ranked Stats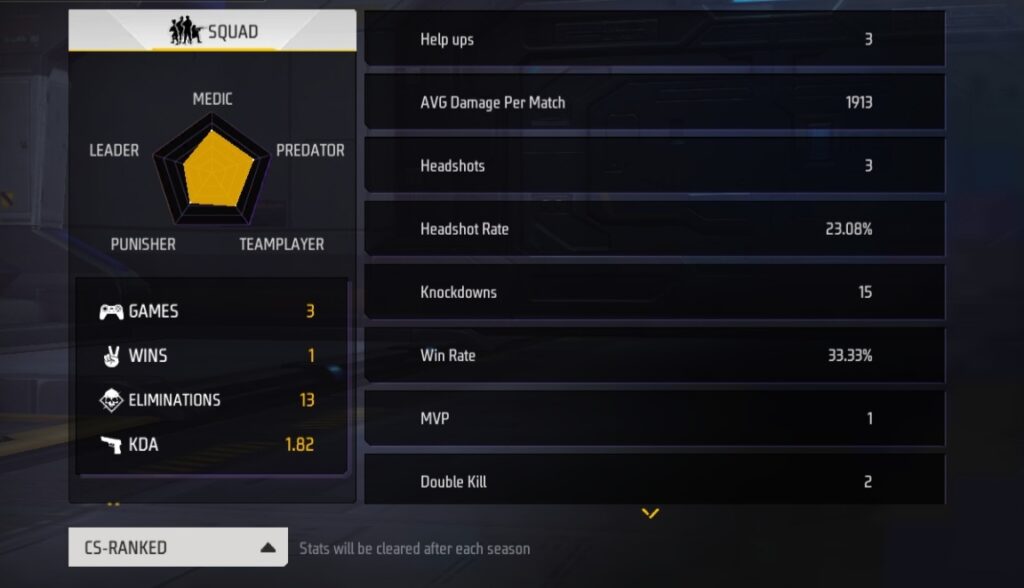 In the current season of CS Rank, Lokesh Gamer played 3 matches and won 1 of them. and has maintained a KD radio of 1.82 by eliminating 13 opponents. Apart from this, his headshot rate and win rate are 23.08%, 33.333% respectively.
Lokesh Gamer's YouTube Channel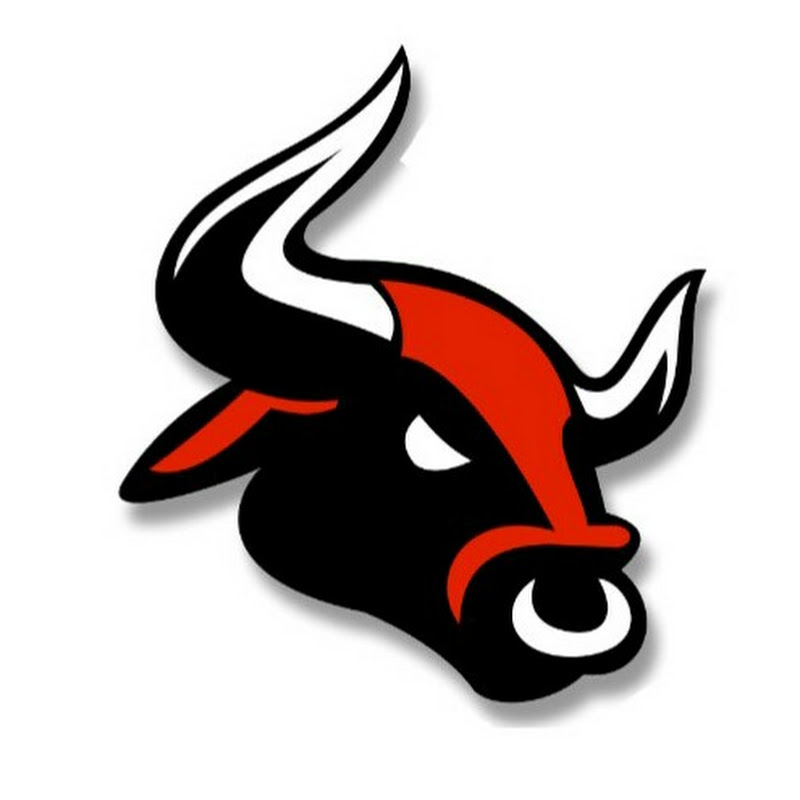 Lokesh Gamer, created his channel on 16 November 2017 and started uploading videos regularly. Currently, he has achieved more than 15.1 million subscribers count on his channel where he, aka Lokesh Raj, posts funny videos related to Garena Free Fire and does regular live streams of Free Fire.
Alongside, he also does regular giveaways and mostly he spends his in-game currency on buying badges, which is another reason why his fans adore him. And he has uploaded about 1100+ videos on his channel till now and his oldest video was uploaded on 7 April 2019.
Lokesh Gamer's Monthly and Yearly Income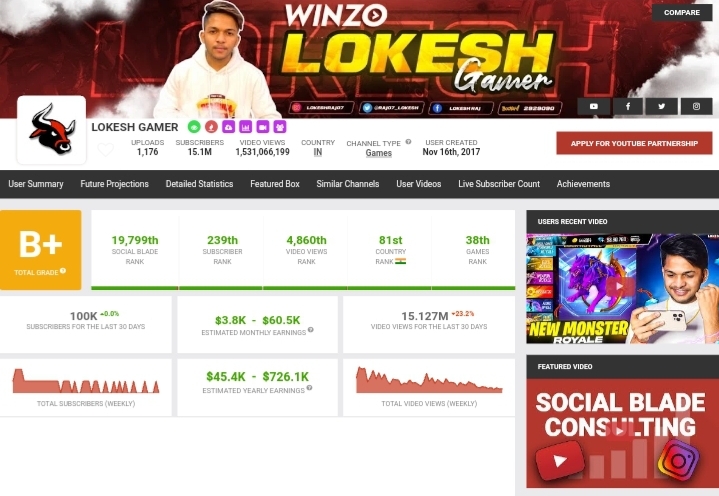 As per the estimates available on Social Blade, based on YouTube channel views, Lokesh Gamer's monthly income is in the range of $3.8K-$60.5K and its annual income is in the range of $45.4K-$726.1K. He also earns income from super chats, subscriptions, and sponsorships.
His Social Media Accounts:
---
That's all for today's post, Free Fire Youtuber LOKESH GAMER'S Free Fire ID, Stats, K/D Ratio, Guild, Income, etc. And the last thing to note is that all the numbers or statistics given above are taken at the time when this article was written or last updated. All figures are subject to change from time to time.
So make sure to cross-check all these numbers, as they may vary slightly, but not too much.
And if you liked the post or it helped you, then please do share it with your other friends, and for more updates related to Free Fire, join our Telegram Channel and Discord Server, and also follow on Twitter, Google News.