At this point, Free Fire really needs no introduction.This action battle royale game is currently one of the most popular mobile games in the market, with the largest playerbase for the genre in the world. It features intense shooting action from both a third-person perspective and a first-person perspective.
As well, Free Fire has 45+ unique characters, which is one of the most desirable aspects of the game that makes fans love it so much. Except for Adam and Eve, they all have some special, unique abilities that help you play a pro-level game on the battlefield. Also, players have the freedom to choose special characters with their unique abilities from among their unlocked characters.
And, according to Garena Free Fire, Free Fire Character DJ Alok was one of the top 5 most used characters in Free Fire last year, along with Chrono, Wukong, Dimitri, and Skyler characters.
So today in this post we have tried to cover frequently asked topics about one of the best characters in Free Fire, Alok, like who is Alok, who is DJ Alok in real life, DJ Alok ability, and how to get DJ Alok character in Free Fire Free
Let's get started!
What is DJ Alok in Free Fire?
As you may have read above, Free Fire has a unique character system compared to other games. It currently has a lot of characters, but one of them, DJ Alok, is the best character in Free Fire, with better special, unique, and more powerful abilities.
First introduced on November 11th, 2019, the free fire character DJ Alok is inspired by a real man, Brazilian DJ Alok Petrillo, who has collaborated with Garena in the past.
---
Alok is a world famous DJ, ready to drop a beat. Using the power of music, Alok left Brazil and traveled the world. His name means "light". They have signed a contract and there will be a closed concert on the battlefield island of Free Fire for some VIP guests.

In-Game description of Free Fire DJ Alok character
---
Who is DJ Alok in Real Life?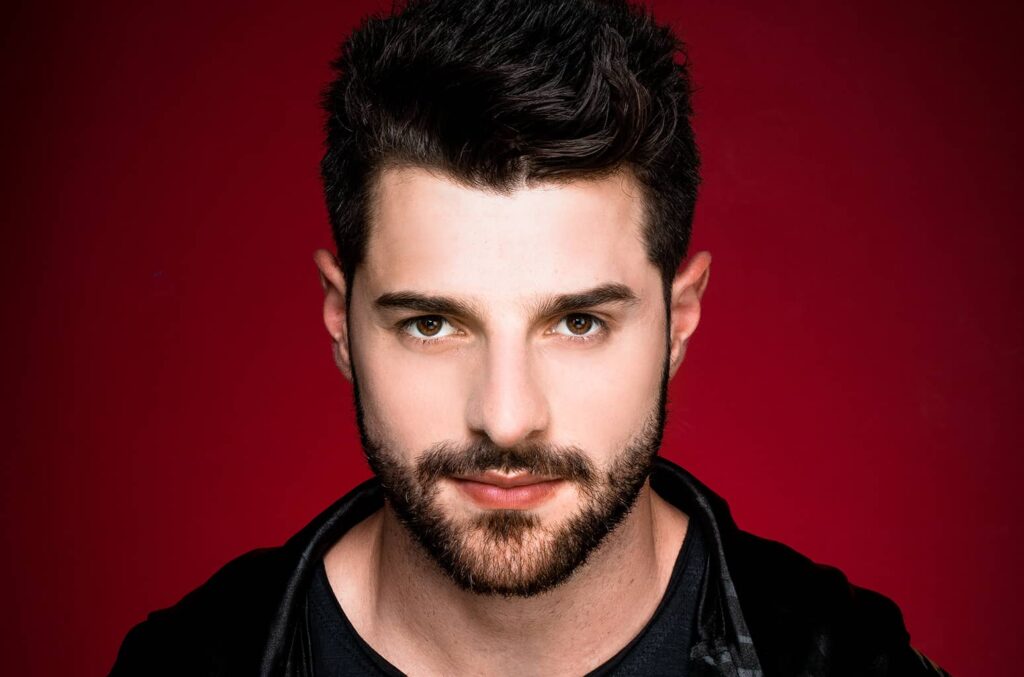 DJ Alok in real life, is a world-famous Brazilian DJ, musician, and record producer. Alok recorded so many songs. One of them is "Hear Me Now". Alok travelled all over the world because of his musical power. He was born on August 26, 1991 in Goiânia, State of Goiás, Brazil. Alok aka DJ Alok real name is Alok Achkar Peres Petrillo. And the word "alok" is taken from the Sanskrit language, which means "light".
To bring in a new character called DJ Alok, Garena Free Fire signed a contract with Alok. And shortly after the release, Free Fire character DJ Alok became the most wanted and best character in Free Fire.
Free Fire Character DJ Alok Ability & Skill
The DJ Alok character comes into the game with an extraordinary ability called "Drop the Beat". It is an active skill that creates a 5m aura and increases the character's movement speed by 15%, plus provides additional health power by restoring 5HP/s for 10 seconds. Although Alok will go through level 8 unlocking to unlock all of the character's abilities and skills, in short, it is based on Unlock More, Get More.
And all of these levels of Free Fire Dj Alok character can be unlocked by memory fragments, which can be gained in two ways: the free way, which you can get by playing with the character or through events; and the other way, a paid option, in which you can buy the diamonds(in-game currency) and get the memory fragment by purchasing from the in-game store with diamonds. DJ Alok ability in free fire can be used over and over again, but with short cooldowns.
How to Unlock DJ Alok Character in Free Fire?
Do you want to know how to unlock DJ Alok in Free Fire? So believe me, if you have enough money in your pocket, then unlocking it will be the easiest thing for you. But don't worry if you don't have any money or don't want to spend single penny; we've also covered some simple ways to get free DJ Alok character in Free Fire, which you can find by scrolling down.
So before if you have enough diamonds, let's take a look at the steps below to buy DJ Alok in Free Fire:
Firstly, open your game.
Find the Store option on the left and click on it.
After opening the store, find the character option on the right and click on it. You will see all the characters listed.
When you click on DJ Alok Character to buy it, you will get the 599 diamond price for DJ Alok Character. But if you have a discount coupon, you can also buy it for 499 diamonds.
Click to spend 599 diamonds to unlock this character.
And finally, once you click or pay the price of DJ Alok character, it automatically unlocks the DJ Alok character in Free Fire.
Enjoy! You can level up the DJ Alok character to upgrade the powers.
How to Get Free DJ Alok Character in Free Fire?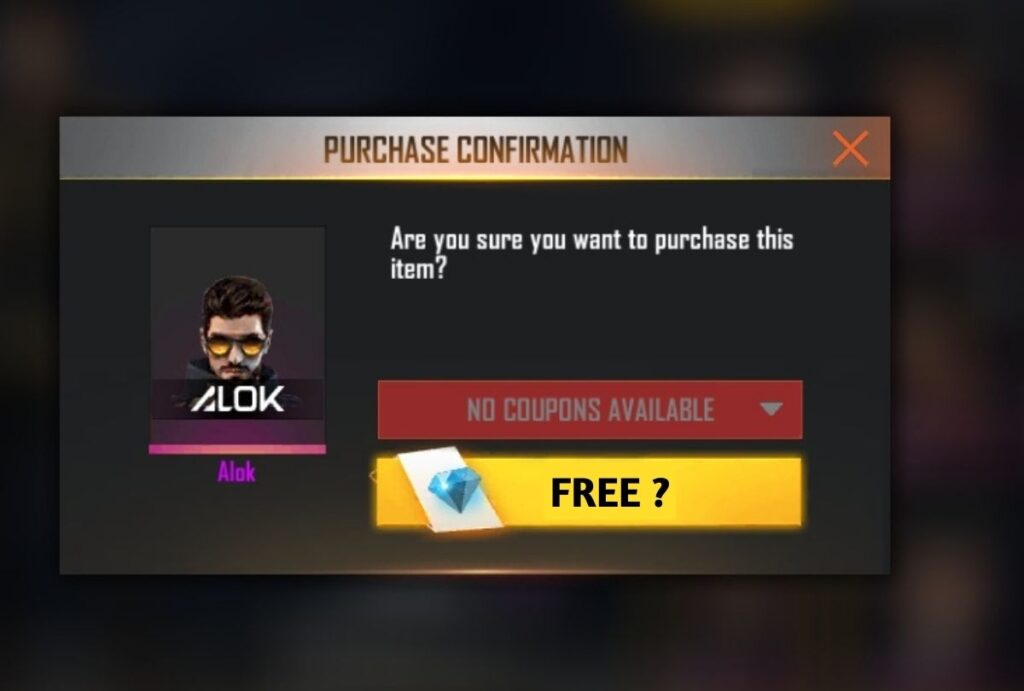 DJ Alok's character is not only good looking but he also has good abilities, which is why players have loved playing with this character since the release of Free Fire, and that is the reason gamers want to get it. However, many Free Fire players are young kids who are unable to pay the price of DJ Alok, and many gamers do not want to spend their money on the game.
That's why they are constantly trying to get this sought-after character for free. If you are also one of those gamers, then you have come to the right place. Today we have covered some of the methods by which you can get free DJ Alok character in Free Fire.
Easy Ways to Get Free DJ Alok Character in Free Fire:
1. Google Opinion Rewards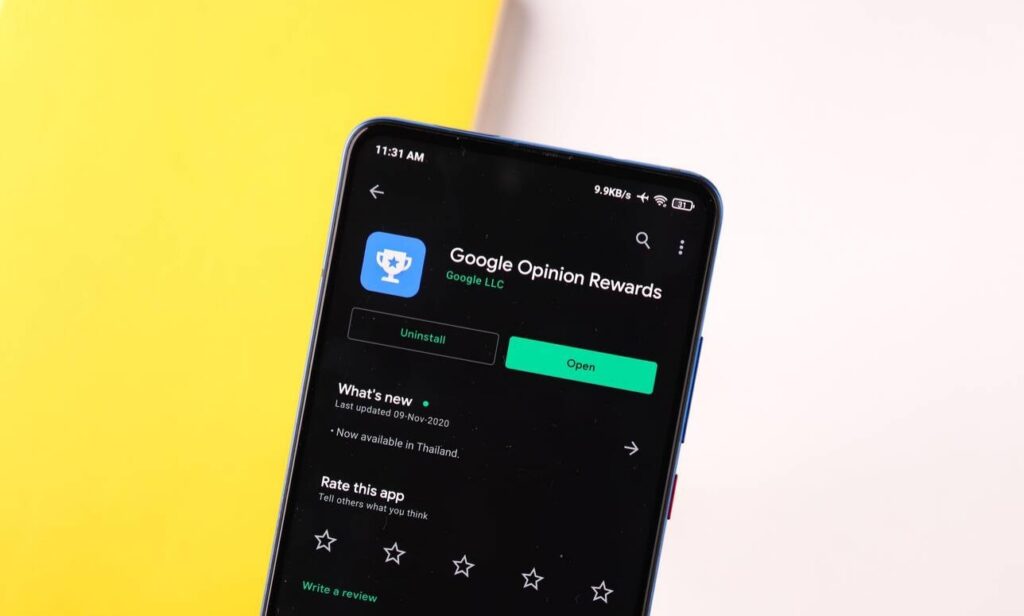 Google Opinion Rewards: The most popular way to get free Free Fire character DJ Alok. This app helps you earn free Google Play balance credits. In return, all you have to do is answer a few quick and short surveys plus a few other tasks. With that, you can get around Rs. You can earn ₹20-200 per survey.
And once you've earned enough Google Play credits to buy DJ Alok, you can use them to buy diamonds in and the character of DJ Alok in Free Fire. The good thing about this app is that it is made by Google, so there is no possibility of scam activities. And the bad thing is that you need to be patient because there is no fixed time when a new survey will come. Sometimes new surveys take too much time.
2. Online Tournaments
My favourite way to earn some money and get free DJ Alok character is by playing online tournaments. There are lots of different apps and websites available on the internet that host daily Free Fire tournaments. If you win an online tournament by participating in it, you can win big prizes like real money and free fire diamonds. And you will be able to get DJ Alok in Free Fire and other stuff for free.
Winzo, MPL, game.tv, and Tournafest are some of the most reliable apps and websites to play Free Fire tournaments that host thousands of Solo, Duo, and Squad tournaments, and you can enter these tournaments for free. And after winning, you can claim tournament prizes in different modes like Amazon Gift Cards, Google Play Gift Cards, Paytm, UPI, In-game currency(Diamonds).
3. Youtube & Booyah App
The incredible growing craze of the popular battle royale game Garena Free Fire is the reason why most Free Fire players own a Youtube or Booyah channel. However, only a few have achieved milestones or achieved decent subscriber counts. And many of them upload daily videos focused on the game for fans to enjoy, but in addition, they also give emotes, diamonds, and DJ Alok character gifts on the daily live stream.
So here is another golden opportunity for you to get DJ Alok character for free in Free Fire. For this, you have to watch the stream of Free Fire Youtubers or go to the custom room of Steam or enter the team via team code, and sometimes they also give some Like, Share, and Subscribe tasks. Here's list of some: Top 10 Garena Free Fire Youtubers In India.
4. Special Airdrops
As a Free Fire player, you probably know that Garena offers something special called a "special airdrop" with cheap diamonds and some other stuffs. Where you can get diamonds at a huge discount of 90% for as little as Rs 10, Rs 30, and you can get up to 300 diamonds. While it's not completely free, if you're really looking to buy DJ Alok, you can spend a little bit to get it, and the price probably won't even be too high for you to buy a special airdrop.
5. GPT Sites/Apps
Another great alternative to Google Opinion Rewards is get-paid-to websites, also known as GPT websites, where you can earn money by doing things like: downloading new mobile apps; answering online surveys; earning cash back through online shopping; watching videos and ads; receiving paid-to-read emails; entering reward codes; completing offerwalls; searching the web; clicking on ads, etc.
However, the downside is that the payment for tasks on this website depends on your geographic location, which means it varies from country to country and you have a lot of options to choose from for payment withdrawals. Don't feel sad, but getting free DJ Alok in Free Fire is not much more difficult, as you can also get gift cards.
So do you like this idea of getting DJ Alok free? If yes and want to know some of the best GTP sites or apps, then you can consider the following websites:; Ysense, Branded Surveys, LifePoints, Swagbucks, and Pinecone Research and apps like Attapoll, Poll Pay, Dogiwards, YouGov Taskbucks.
~Conclusion~
Free Fire Gamers, hope you got a lot of information about character DJ Alok and our working idea helps you to get a free DJ Alok character. And Thӓnks, you've read our article till the end.
If you liked this article, then do share it with all your friends because we will keep updating gift cards for you from time to time.
---
Stay tuned for the latest Free Fire news, updates, tips, tricks, and more by hitting the follow button on Google News, Twitter, and Pinterest!